Montréal-based musician and radio producer Julia E Dyck invites the audience to an immersive sound installation and radiophonic performance in five acts. Her multichannel radio drama Frequency Interference explores concepts of automation, posthumanism, and the relationship between identity and voice. Using live voice acting, choral and musical composition, visual projections, and audio effects, Dyck looks into the unexplored potential of publicly accessible sonic infrastructures.
Working in the category Beyond Radio with mentor Peter Meanwell, Dyck investigates the possibilities of implicating the listener in the active communal structuring and deconstructing of aural experiences. In her research-based work structured as a sonic sci-fi drama in five acts, Dyck addresses thematic inquiries that characterize and define the present moment: speculative identities, alternative kinships, and our connection to technology.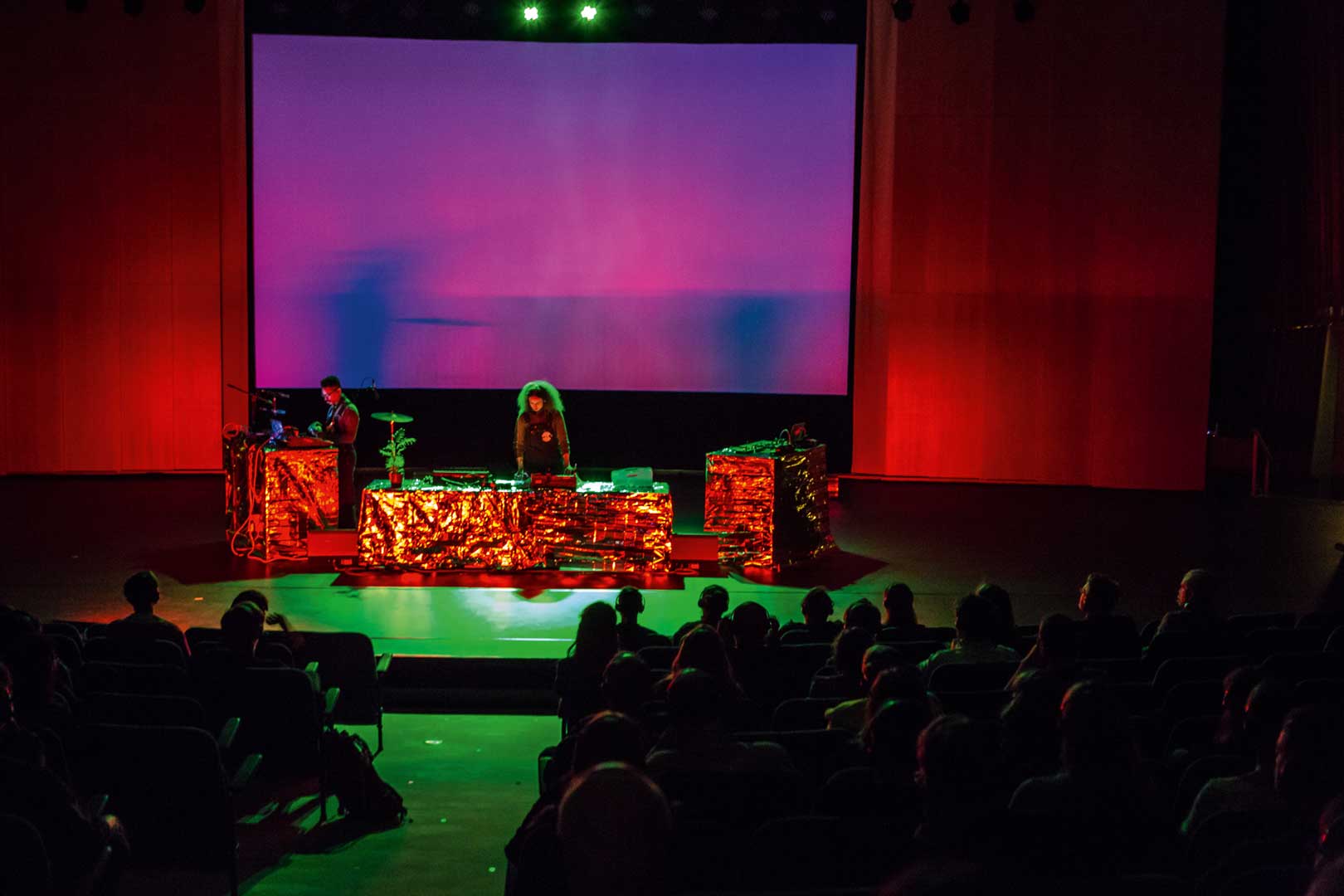 Julia E. Dyck took the public on a nearly hourlong voyage with a radiophonic piece. Photo: Laura Fiorio.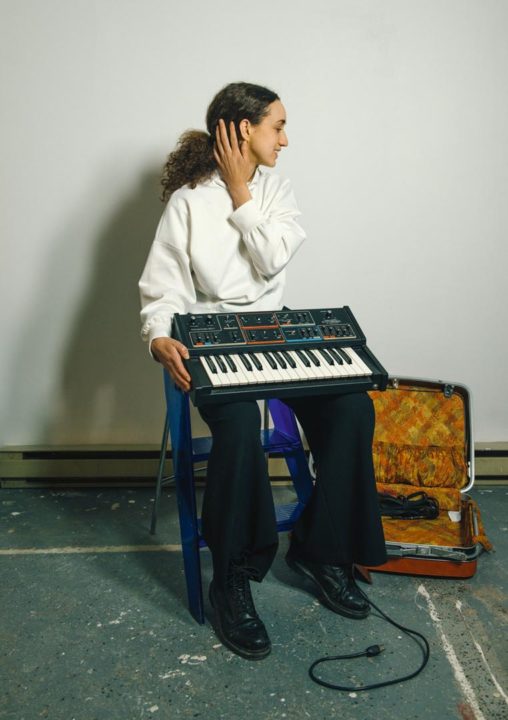 Julia E Dyck. Photo: Bobby Leon.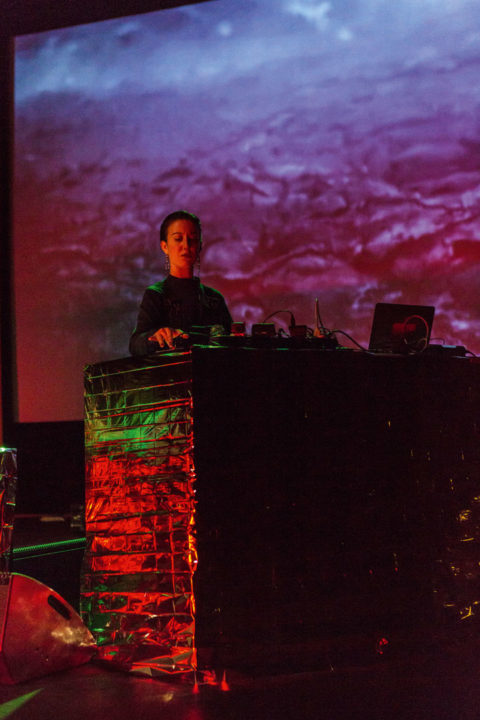 Amanda Harvey. Photo: Laura Fiorio.
James Goddard. Photo: Julia E Dyck.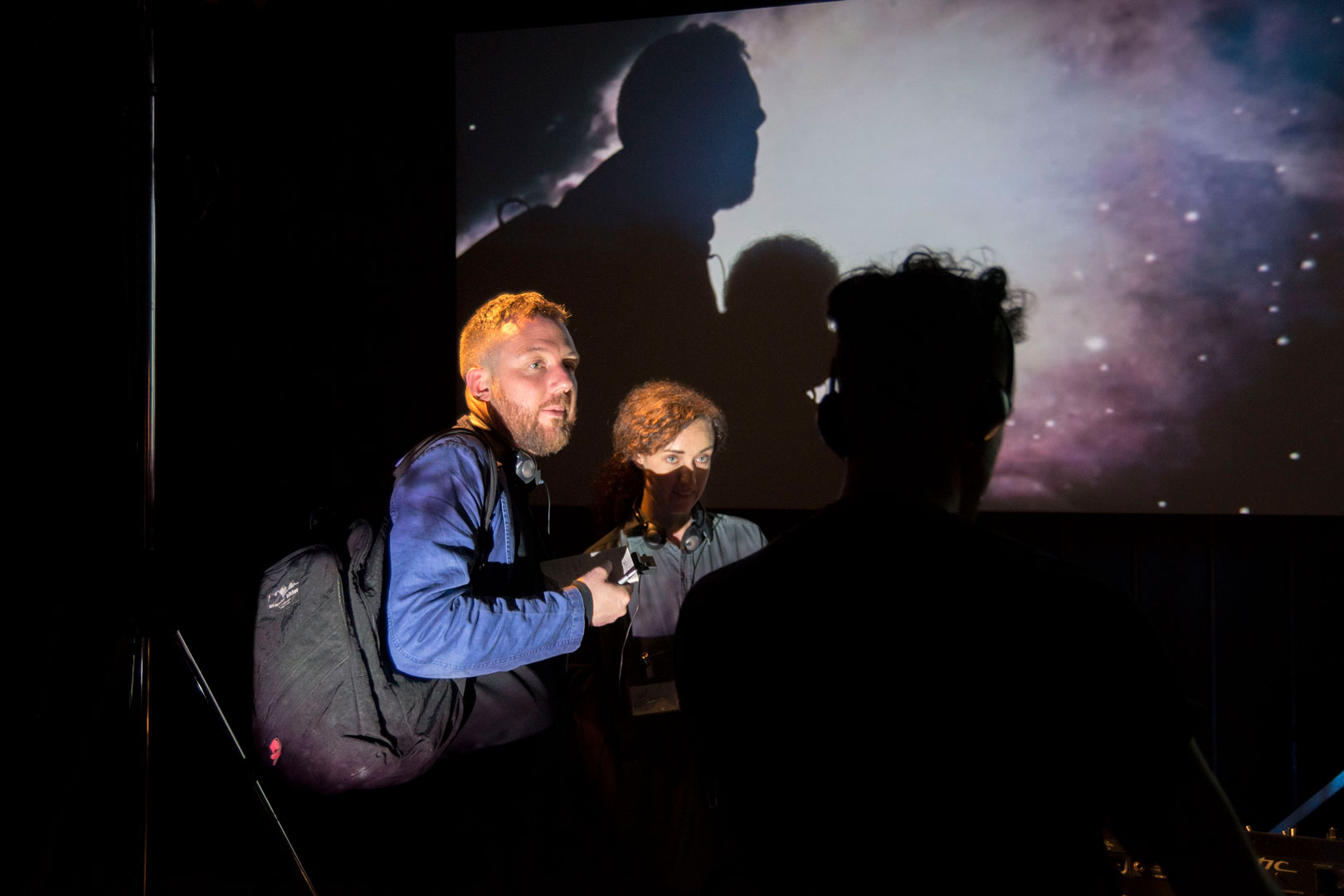 Peter Meanwell and Julia E Dyck, Forecast Forum 2018. Photo: Kerstin Schomburg.
Her scripted play, which will be performed live at the Forecast Festival, includes live acting, voice work, choral as well as musical composition, multichannel audio effects, and visual projections. Dyck has also built custom contact microphones, which will be used to create live sound effects with creative contributors James Goddard and Amanda Harvey.
Frequency Interference is supported by the Canadian Conseil des arts et des lettres du Québec and the Embassy of Canada.