A Project by Shannon Werle
The Sound of Buildings
Shannon Werle´s project proposal The Sound of Buildings examines the different amplitude envelopes in the city of Berlin. The sound environment filters through every building in a unique and inimitable manner depending on the form, material, dimension and geographical situation of the structure. Shannon Werle will analyze several amplitude envelopes based on recorded data that depicts her interactions with buildings of this city.
"How does architecture manifest itself as a fluid medium? Architecture is a potent interference, stretching and compressing the time it takes for energy such as sound to flow across the landscape"
This project aims to work on a selection of buildings classified according to their architectonic features. By analyzing the amplitude of recordings gathered along decided routes, Shannon Werle intends to explore the architecture of Berlin as time-dependent medium, through which the sound of urban activity is transmitted at variable speeds. Instead of understanding the city as a sound map, she considers it as a collection of gradual decays produced by the building fabric, and Shannon Werle will examine these in one-minute pieces.
Shannon Werles research-driven work focuses on the relationship between sound and cities, sound art and architectural space. In Tokyo Street Cafes as a Sound Field, she investigated how the audial, rather than the visual, architecture of Tokyo´s street cafés can stimulate social interaction. The installation Singer, a collaboration with Ezra Teboul, Angela Seo Young Kim and Carlos Dominguez, consists of two prepared conveyor belts fabricated from everyday materials. By transforming an uneven bed of gravel into a percussive surface that resonates inside a gap space flanked by brick facades, the project investigates the instrumentality of urban environments and reveals the site through sound.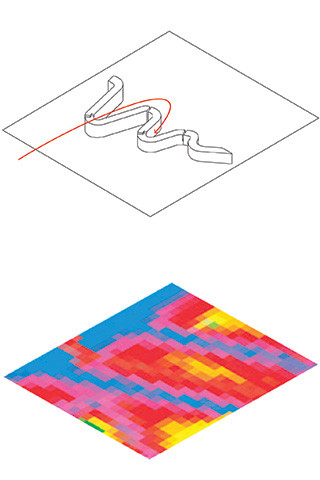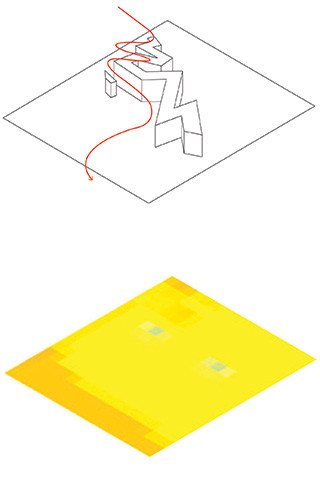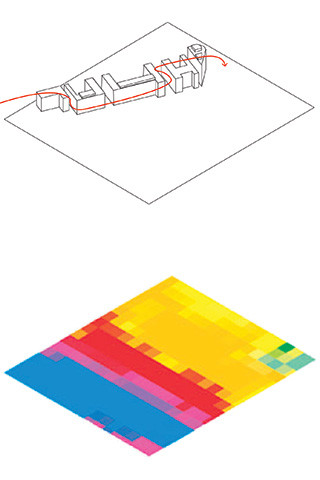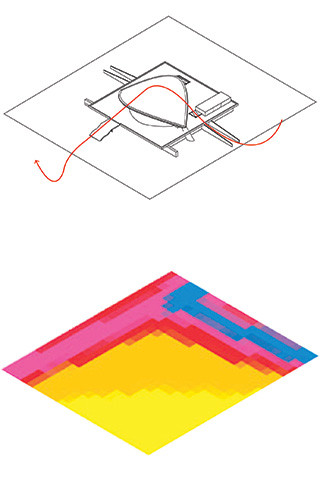 Shannon Werle is an artist based in Hanover, USA. You can browse other projects mentioned in his portfolio at shannonwerle.com.
Images: Shannon Werle, based on the Strategic Noise Maps (Edition 2008) of the Urban and Environmental Information System (UEIS), Berlin Department for Urban Development and the Environment.