"I've reached a point of saturation when it comes to privileged artists stepping into marginal communities without any consideration of how their privilege shifts the dynamics of the dialogue with their subject. There has to be a reflection on how privilege is premised on and perpetuates power disparities."
Throughout her career, in work largely consisting of moving-image installations, South African artist Candice Breitz has explored the dynamics of how an individual becomes him- or herself in relation to a larger community. That group can be the immediate family, or real and imagined communities shaped by questions of national belonging, race, gender, and religion as well as the increasing influence of mainstream culture. Most recently, Breitz's work has focused on the conditions that produce empathy, reflecting on a media-saturated global culture in which strong identification with fictional characters and celebrities runs parallel to widespread indifference to those facing real-world adversity. She is currently working on the third installment of a video trilogy that reflects on the attention economy.
Candice Breitz, Profile, 2017. Courtesy of KOW, Berlin
As a mentor, Breitz looks forward to working with an artist who shares her interest in how artists might meaningfully position their practices in relation to social and political contexts that they engage, taking into consideration the accelerated pace at which we receive and process moving images. She looks forward to a challenging dialogue around how and whether contemporary art practice can provide a platform for unheard voices and to exchanging thoughts regarding narrative strategies that derive from, but also extend, documentary tropes.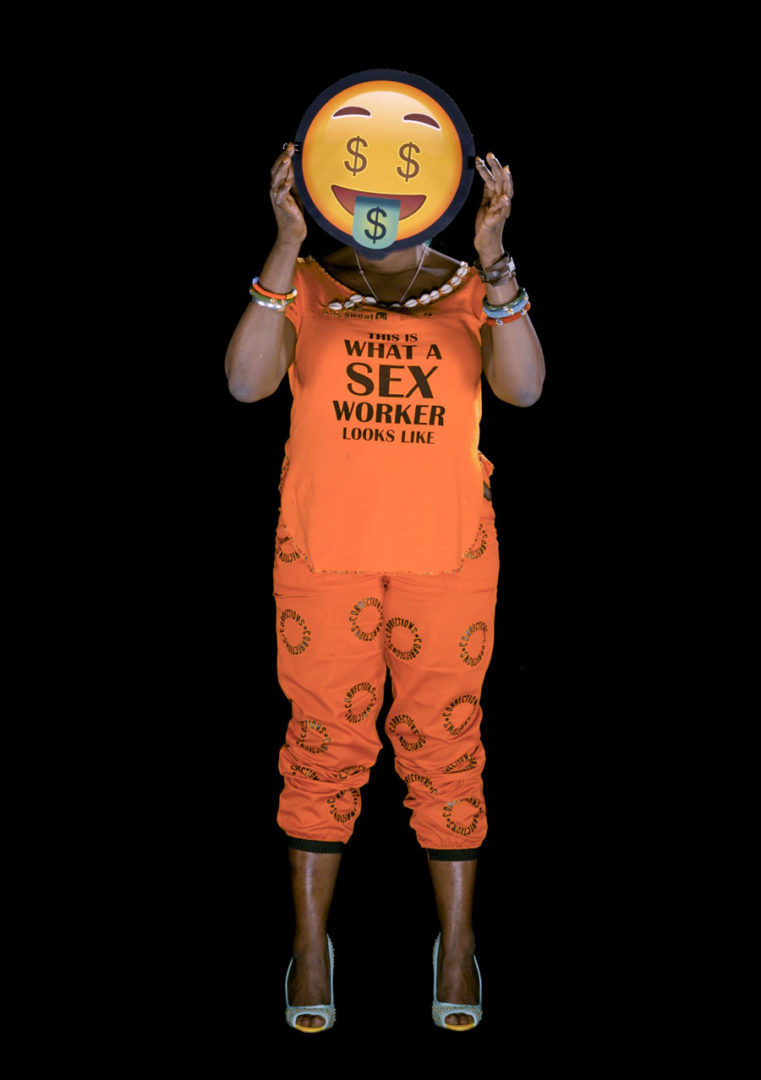 Candice Breitz, still from TLDR, 2017. Courtesy of KOW Berlin
Breitz holds degrees from the University of the Witwatersrand in Johannesburg, the University of Chicago, and Columbia University in New York. She has participated in the Whitney Museum's Independent Studio Program and led the Palais de Tokyo's Le Pavillon residency as a visiting artist in 2005–06. She has been a professor at the Hochschule für Bildende Künste in Braunschweig since 2007.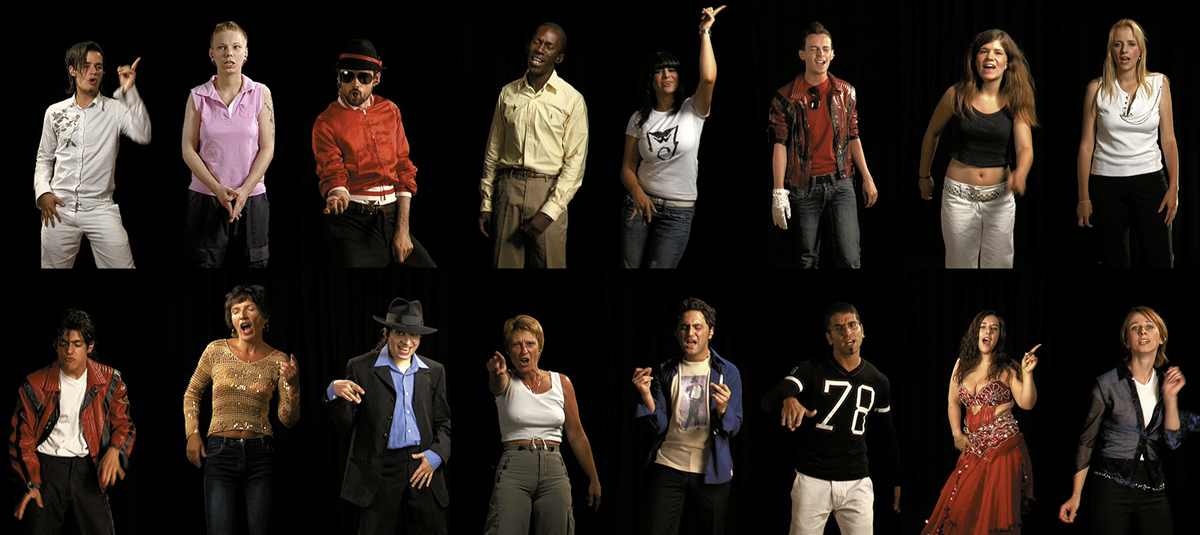 King (A Portrait of Michael Jackson), 2005. Courtesy of Kaufmann Repetto, Milan
In 2017, Breitz represented South Africa at the 57th Venice Biennale (alongside Mohau Modisakeng). She has also participated in biennials and triennials in Johannesburg (1997), São Paulo (1998), Istanbul (1999), Taipei (2000), Gwangju (2000), Tirana (2001), Göteborg (2003 + 2009), Venice (2005), New Orleans (2008), Singapore (2011), Dakar (2014), Melbourne (2017) and Cleveland (2018). Her work has been featured at the Sundance Film Festival (New Frontier, 2009) and the Toronto International Film Festival (David Cronenberg: Transformation, 2013).
Find out more about Candice Breitz's work