"When I was younger I was more concerned with making something 'good' but how fleeting that was! At the moment, making honest music created through self-awareness and acceptance seems most important."
Okkyung Lee is a cellist, composer, and improviser who moves freely between artistic disciplines and contingencies. Since moving to New York in 2000, she has worked in disparate contexts as a solo artist and collaborator with creators in a wide range of disciplines. A native of South Korea, Lee has taken a broad array of inspirations—including noise, improvisation, jazz, western classical, and the traditional and popular music of her homeland—and used them to forge a highly distinctive approach. Her curiosity and a determined sense of exploration guide her work.
Okkyung Lee on her role as mentor
Lee is perhaps best known for her improvisation, in which she draws upon visceral extended techniques in both solo and collaborative contexts. Not content with the static nature of the stage, Lee routinely explores the spaces she performs in, responding to atmosphere, audience, or the objects surrounding her to produce immersive and site-specific experiences.
Over the past two decades Lee has collaborated with Arca, David Behrman, John Butcher, Chris Corsano, Mark Fell, Ellen Fullman, Douglas Gordon, Jenny Hval, Vijay Iyer, Christian Marclay, Lasse Marhaug, Ikue Mori, Bill Orcutt, Marina Rosenfeld, Swans, and John Zorn, among others. She has released more than 20 albums as leader or co-leader and currently heads an intricately nuanced Yeo-Neun Quartet featuring harpist Maeve Gilchrist, pianist Jacob Sacks, and bassist Eivind Opsvik. The group explores the lyrical side of her writing.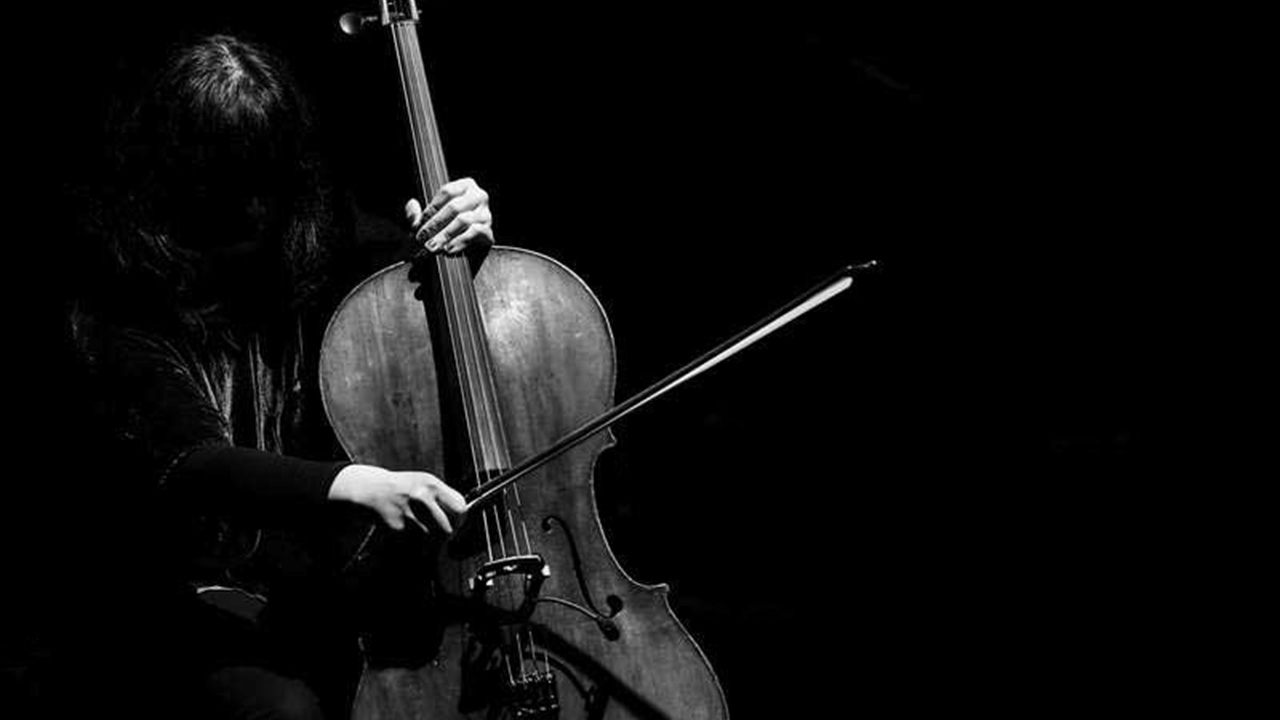 Huddersfiled Contemporary Music Festival, Huddersfiled, UK, 2018. Photo: Nigel Bates.
As a curator, Lee has programmed concert series at the Stone in New York; the Music Unlimited Festival in Wels, Austria; and at the Jazz House (recently renamed Alice) in Copenhagen, Denmark. She received the Foundation for Contemporary Arts Grant in 2010 and a Doris Duke Performing Artist Award in 2015. Also she has been awarded residencies at Civitella Ranieri in Umbria, Italy, in 2015 and Akademie Schloss Solitude in Stuttgart, Germany, in 2017. She has been commissioned to compose music and assemble projects for GRM in Paris, France; the Sonic Acts Festival in Amsterdam, Netherland; the Donaueschingen Festival in Donaueschingen, Germany; the Borealis Festival in Bergen, Norway; the Nam June Paik Art Center, in Yong-In, South Korea, and many others.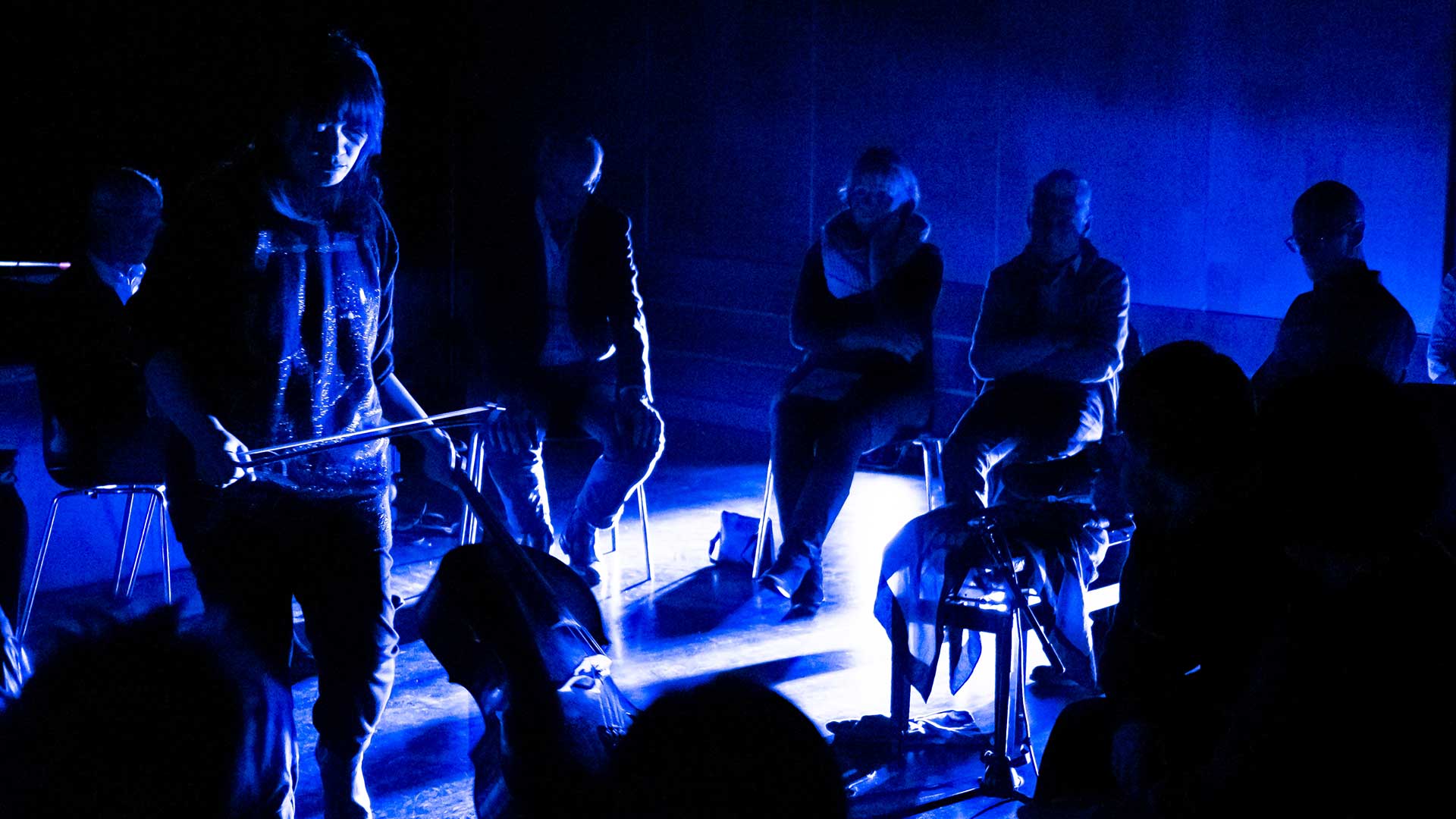 Bludenzer Tage zeitgemäßer Musik, Bludenz, Austria, 2018, performing Grey Shooting Stars (for Yun Dong-Ju). Photo: Erhard Sprenger.
Lee points out that in music-making, unlike in many other disciplines, people do not share or discuss the process but rather focus on the final product. However, she says, "I found it extremely rewarding to share these moments with participants whenever I taught in workshops and classes. It was even helpful for me to refine my own process. To have such a close working relationship with another creative person will be a very stimulating experience."
"I'd like to offer a mentee a safe space where they can be honest and stay truthful, and a healthy sounding board onto which they can reflect their thoughts and ideas without being judged," she adds. She is seeking mentees who want to question the definitions and molds that are imposed on music genres and musicians. "I'm looking for someone who is on a journey searching for something authentic and beautiful. Also, being able to be in the moment to enjoy is very important as well. After all, if you don't have fun along the way, what's the point?"
Delve into Okkyung Lee's music