A Project By L. Sasha Gora
Talking with Your Mouth Full
L. Sasha Gora's proposed project Talking with Your Mouth Full is a performative installation. Moving beyond a simple exploration of food associated with religions, lifestyles and traditions, L. Sasha Gora proposes an installation created in collaboration with artists, researchers and designers that analyzes eating rituals comparatively and in-depth. When do we eat with utensils or with our hands? How do table manners vary across cultures?
"My concept is rooted in food as culture and looks at the role food plays in public space. How is food a tool for assimilation or resistance? How is eating in public space regulated both socially and legally?"
As more and more people pay attention to what they eat, organic, vegetarian, gluten-free or otherwise, L. Sasha Gora wants to curate a project that departs from the mantra "we are what we eat" to propose instead that we are how we eat. She aims to present a point of view that surpasses treating eatables as a medium the aesthetics of which are to be exhibited. In her view, food is truly democratic, something discussions surrounding food rarely reflect. L. Sasha Gora wants to bring different voices to the table and look at the roles of food in cultures around the world.
Food and its cultural and social dimensions are the central issues of L. Sasha Gora's curatorial work. As a curatorial trainee at PLATFORM, she was one of the curators of the Summer 2014 Program at MaximiliansForum in Munich. Under the theme Transforming Cities, the summer program was titled Food Sound Underground and looked at the roles that food culture, music and alternative spaces play in cities in general and in Munich specifically. For Pasta Sauna, L. Sasha Gora collaborated with the self-appointed 'eating designer' Marije Vogelzang, who does not design food, but rather the process of eating itself. Within an enclosed room, Marije Vogelzang cooked fresh pasta and created a sauna atmospherewith the steam from the cooking water. The pasta machines not only produced dough, but also generated a melodic accompaniment to the cooking session. The audience was invited to enter the installation and eat the pasta. The hot water vapor sauna intensified the feeling of physical inertia connected with a well-known phenomenon: the paralyzing feeling of fullness after eating a large portion of pasta.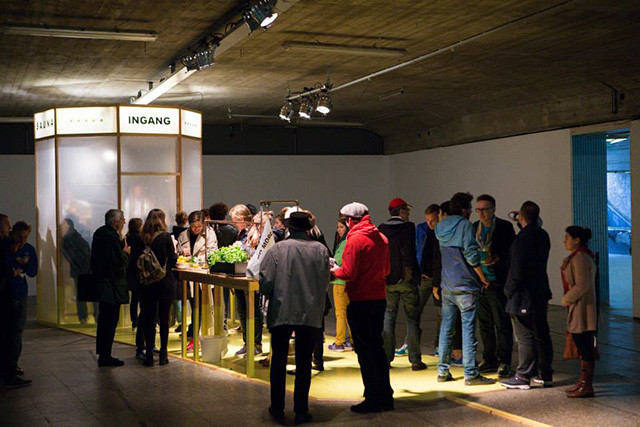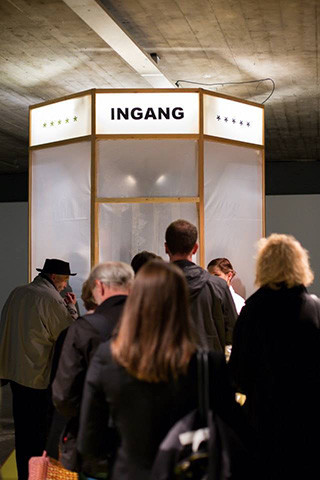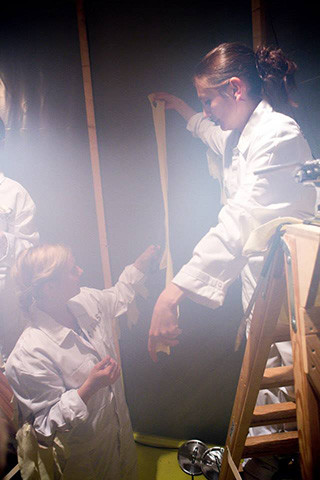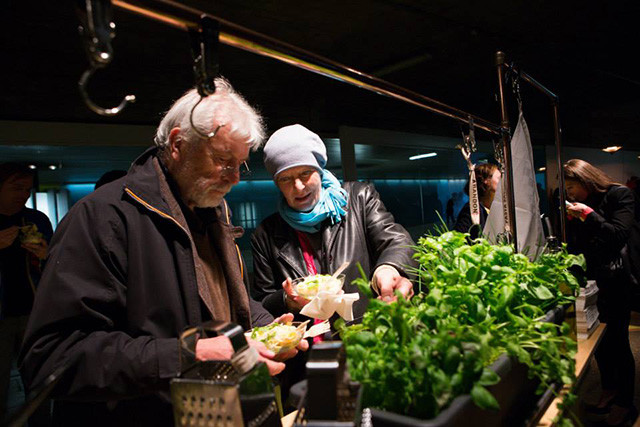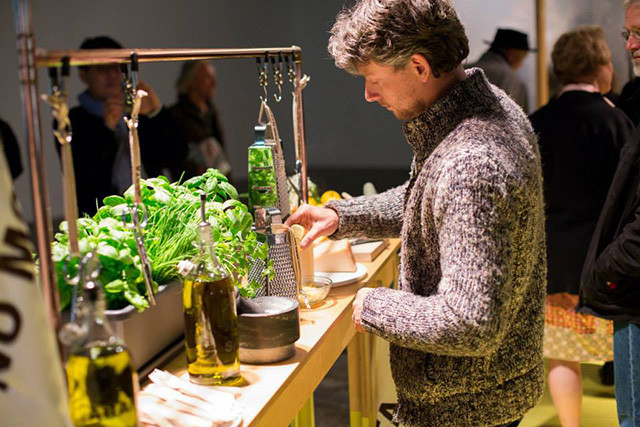 L. Sasha Gora is a curator and writer living in Munich. You can read more about her research on food and cultural history here.
Photos: Yves Krier
Courtesy: PLATFORM