A project by Julia Sokolnicka
Playing the Self
What are the limits of individual responsibility? How can we respond to the problem of elitism? Julia Sokolnicka draws on her recent experiences to create a manual for approaching the Other, focusing on the emotional states that unite us when we are forced to leave our comfort zones.
"I would like to use the experience of my work as an online psychic. I want to use the tool of an online platform to create situations in which people are forced out of their secure spheres. I want to make both video work and interactive instal-lation into a machinery that pushes us to create an image of the responsible one."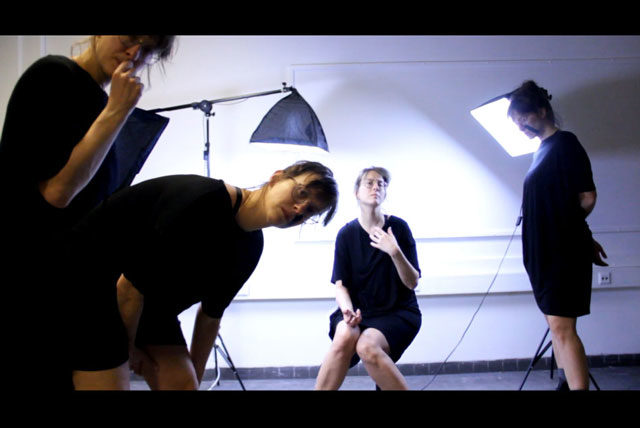 Sokolnicka's proposal Playing the Self is based on her work in a city-funded studio in Amsterdam, which she received as part of a government program to support the controlled gentrification of an immigrant neighborhood. The project calls for a group of artists to live with individuals introduced only as refugees. Sokolnicka intends to collaborate with performers to reflect on the process of assimilation she and her fellow artists are embarking on. She is particularly motivated by the "recent avalanche of political failures" and by what she sees as the dominance of selfishness in Poland, her home country. In Playing the Self, Sokolnicka focuses on individual responsibility, the question of elitism, and emotional aspects of togetherness.
The artist previously explored ideas of the Other in Digital Nomads (since 2016), in which she considered communities, group identities, and the notion of commu-nity as a form of opposition. She also worked with the themes of individual experience and responsibility in Side Roads (2015), a documentary film she made while hitchhiking in Poland and interviewing drivers over three winters.
Julia Sokolnicka is a filmmaker and artist with degrees in film directing from Warsaw, Katowice, and Amsterdam. Learn more about her work at juliasokolnicka.com.
Photos: Julia Sokolnicka