Renan Laru-an
Exhibition as Speech, Speech as Exhibition
In the final days before the Forecast Festival, curator Renan Laru-an is working closely with his mentor and his team to solidify his study of dictators' image production and world-making, captured in his project The Artist and the Social Dreamer.
The Haus der Kulturen der Welt auditorium is the heart of his work. Here, visitors can engage with his artists' interactive experiences, centered on the acts of speaking and environments.
Philippines-based artist Buen Calubayan will use indigenous materials for low-cost housing, and will share a self-styled instructional video supplemented with prints of hand gestures from dictators' speeches. The Spain-based artist duo El Palomar (Mariokissme and R. Marcos Mota) will examine how dictators attacked psychoanalysis to maintain absolute control over their subjects.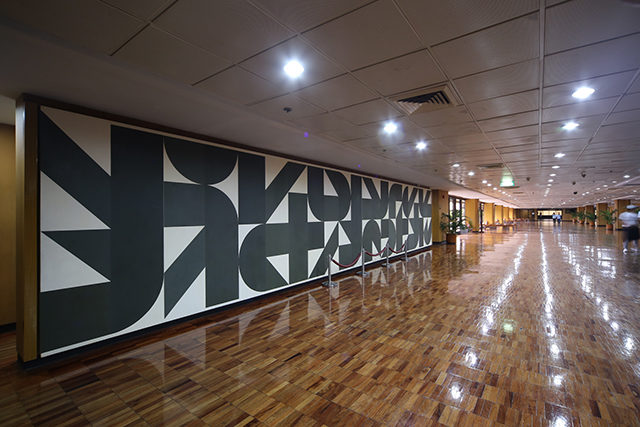 Irwan Ahmett from Indonesia, who grew up in a dictatorship, will recover the blank space left by the past's propaganda ideology. And the Brussels-based Iranian artist Sina Seifee will use the translation booth located in the HKW's auditorium to broadcast a series of speeches that investigate "where meaning comes from." This work, a study of "how language participates in shaping our lived worlds in some ways and not others," offers a microcosm of Laru-an's larger themes.
"The presentation," Laru-an explains, "will underscore the manifestation of individual desires into public spaces and consciousness as dictatorial edifices." The curator's work will contrast individual artists' works and the fascist imagination for its public, highlighting "the metaphorical podiums of the artists and the edifice complex of dictators."
Photos: Con Cabrera, PICC