Looking
Not Just about Seeing
Curator David Elliott defined the category of his mentoring at Forecast as Looking. Why? "Looking is an active verb," he explains. "It's not just about seeing—it implies a 'for.' What is this 'for' and what does it have to do with art? This is the subject of my mentorship." Through art and artistic practices, the three projects presented in this category break through contemporary life's rigidities and absurdities, questioning aspects of society, religion, and technology that are often taken at face value.
Art in an Age of Computational Creativity
Fusing her interest in language and narrative as well as technology and art, Anna Ridler creates work that uses new technologies as a tool to address things that machines cannot emulate, such as love, decay, or memory's fragmented nature. For Forecast, she delves into the new territory of art created by AI through Machine Learning which, she argues, is currently discussed in insufficient theoretical terms. "The focus of scientific work so far has been to consider and judge the result as 'art' through the impact of visual parameters on a viewer (i.e. 'does this look like art?'). This ignores the considerations of an artist when producing a piece," she says, like the choice of materials and their impact on the artwork as well as the different experience, viewer expectation, history, and contexts to consider. With projections and text works, Ridler will expose the disintegration of a film as AI recalls and reproduces it.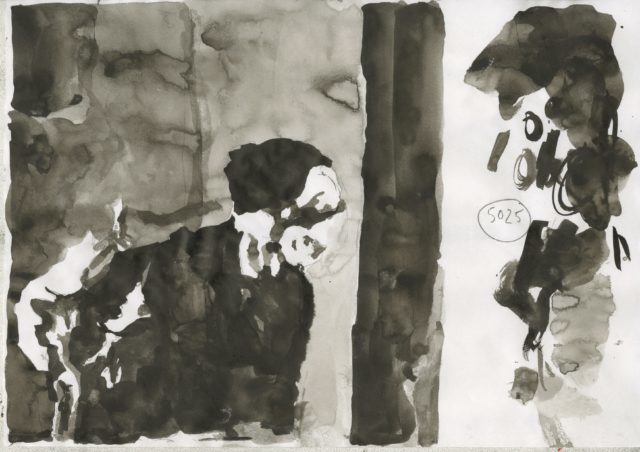 Bashaoor
Primarily working with textiles and embroidery, Sarah Naqvi addresses injustices and harsh realities that she observes around her, many of which are rooted in religious or societal stigmas. At the Forecast Forum she will present Bashaoor, an installation of sound and hanging sculptures. The work serves as a critical commentary on polarizing cultural and religious practices that have given rise to waves of violence across her native India in recent years. Historically, Hinduism has been associated with tolerance, compassion, and a "live and let live" attitude. However, in the prickly social climate that the current government has fostered, even an issue as seemingly innocuous as dietary preference has become dangerously divisive, especially between Muslims and Hindus.