A Project By Elise Eeraerts
Burning Mass
Elise Eeraerts' proposed project Burning Mass is a film following the making of a vast site-specific sculpture in its original, natural environment. Intended to be monumental in scale, the sculpture will consist of massive manufactured clay components. The film focuses attention on the act of creating this sculpture and the process through which knowledge of its core substance and mass is gained.
"Perceiving large man-made structures produces an intense experience. I believe that fascination for monumental geometries comes from their mass, weight and shape being beyond comprehension and full sensory interpretation."
Going far beyond a mere documentation, Elise Eearaerts' film production is meant to be a starting point and conduit for interrelating human construction and nature in a broader sense. The diverging, layered narratives of the film explore the past and future of these tactile actions of creation and examine our gradual social alienation from ritualistic traditions.
Elise Eeraerts' works explore the potential transformation of formal concepts into physical objects. In the video work on Mäntsälä, project participants speak about their ideas about the meaning of the object they made together, an impressive sculpture dug out of the earth in seven stages. Plan 4(4): (scale 1:5) is a site-specific work that was made in collaboration with Roberto Aparicio Ronda and deals with development and degeneration. The work consists of circa 8 tons of loam, which were first delivered and put inside the exhibition space. Then, the earth was rammed together into four layers corresponding to the architecture of the space. In the future, plan 4(4): (scale 1:5) is to be demolished along with the building.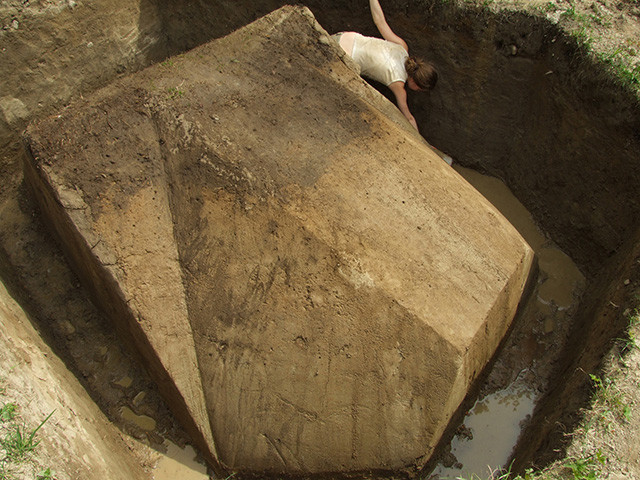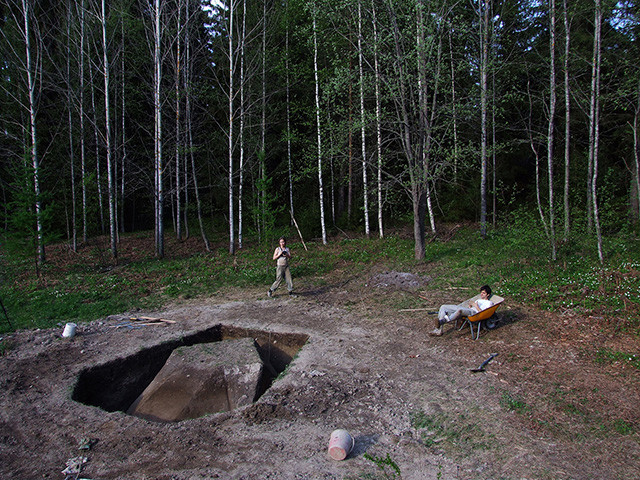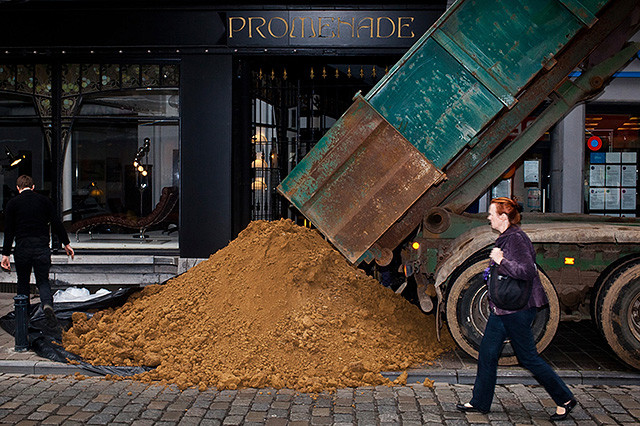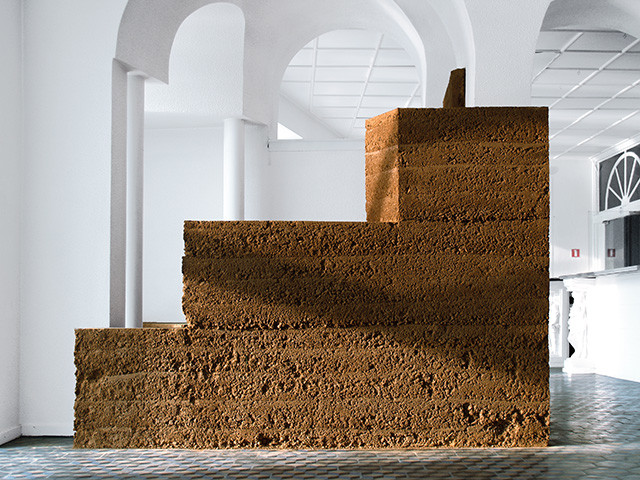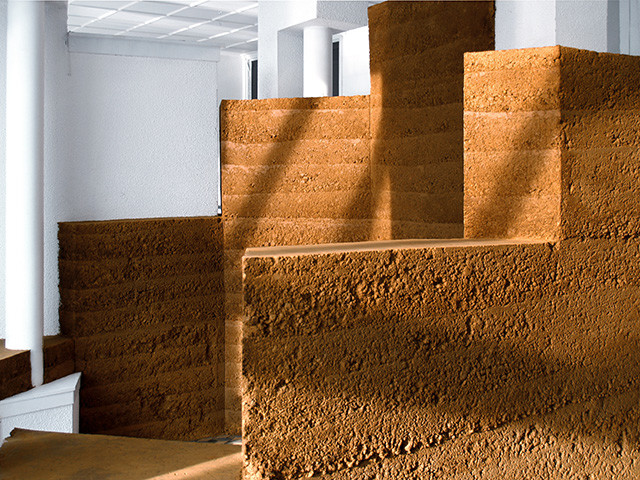 Elise Eeraerts is an artist living in Antwerp. Have a look at other projects mentioned in her portfolio at elise-eeraerts.be.
Photos: Elise Eeraerts