A project by Isaac Chong Wai
The Collective Individual Exercises
In his proposal for Forecast, Isaac Chong Wai will develop a series of performances dealing with the concepts of individualism versus collectivism, and the personal versus the public.
"When it comes to the idea of the future, how can we prepare and practice the search for an idealistic space or a utopia in which everyone means everyone and public means public? 'Everyone' has never been meant to be everyone, and public has never been an absolute public. Social space is constructed through ideological and even linguistic hierarchies, racism, alienation, discrimination, classes, and divisions. In my project, I aim to change the future instead of celebrating current norms."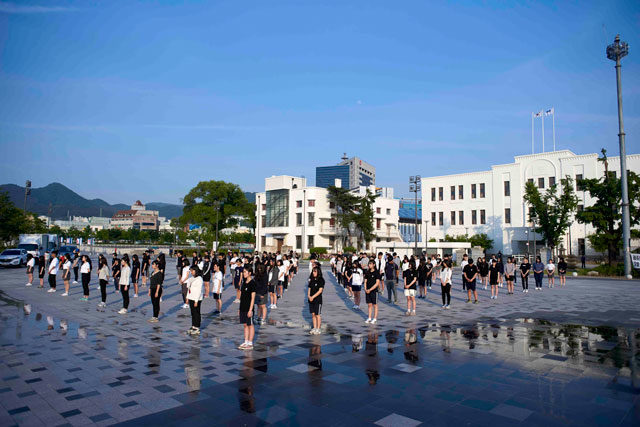 Working with individuals from diverse backgrounds, Chong Wai's performances will feature a large-scale group exercise in which people try to stand at the same collective height by adjusting their own heights, a "laughing choir" in which individuals' laughs are imitated in turn, and a walking piece in which performers begin walking at their own pace, but finish standing together in a line.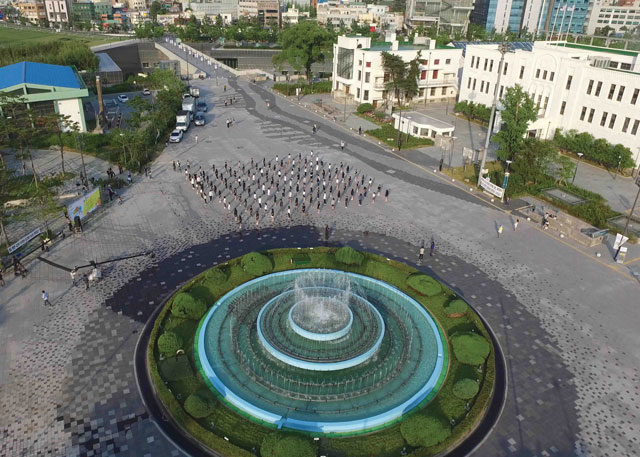 Chong Wai explored the relationship between the individual and the collective in Falling Exercise (2016), which began with performers falling to the ground together, in a tangled heap. Those at the bottom slowly extricated themselves and departed, leaving the remaining performers to maintain their original posture unsupported. When they were no longer able to do so, they too left, until the stage was entirely empty. He voiced other visions of futures in One Sound of the Futures (2016), which took place simultaneously in mainland China, Hong Kong, and South Korea: Performers were asked to formulate the sound of their individual imagined futures. Chong Wai wove these hundreds of individual voices together to create an audible yet indefinable noise addressing a future instant across a great distance.
Isaac Chong Wai is an artist based in Berlin and Hong Kong. Learn more about his work at chongwai.tumblr.com.
Photos: Isaac Chong Wai, One Sound of the Futures (2016). Presented by Hong Kong Arts Development Council in cooperation with K11 Art Foundation, Gwangju Cultural Foundation and Burger Collection.