A Project by Wendy Di Wang
Solux
Wendy Di Wang's project proposal Solux describes an interactive street lighting system to improve safety in public places. Solux is based on solar tracking technology and permits a far more efficient and economical way to harness solar power.
"From the research and interviews of police department, public safety, and people who have been injured and wounded through a crime experience, I found that the most efficient way to reduce crime is to improve people's sense of security awareness through improving community environment."
The system consists of LED light and a multiple wireless sensor module that enables presence-based light control, meaning that the presence of pedestrians, bicycles or cars activates the streetlights. Upon detecting a presence, the different units communicate with other units in the vicinity, to create dynamic lighting that follows passers-by. This eco-friendly lighting system uses a solar tracker, a device that orients a payload toward the sun. For flat-panel photovoltaic systems, trackers are used to minimize the angle of incidence between incoming sunlight and a photovoltaic panel. This increases the amount of energy produced from a fixed amount of installed power-generating capacity. As a consequence, Solux offers a highly efficient way to collect solar power and to reduce costs both for electricity as well as for the modernization of public lighting systems.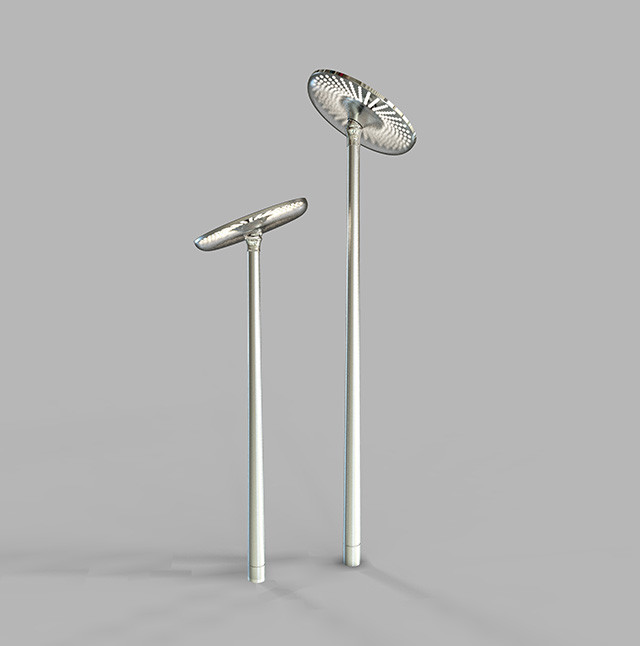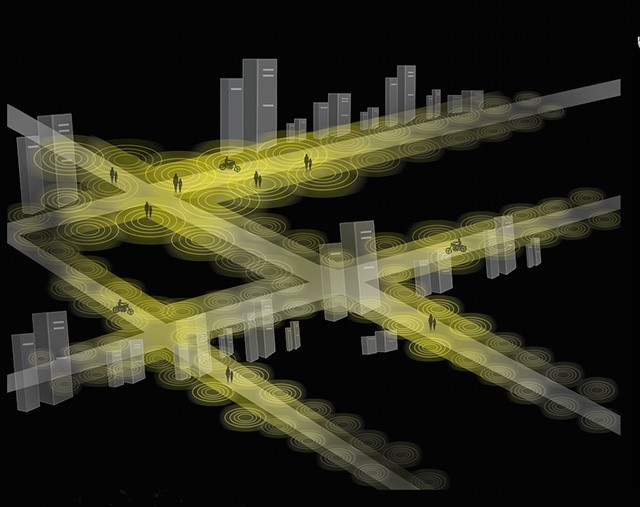 Comfort and safety are two essential aspects of Wendy Di Wang's design approach. Sleep Tight is an aviation pillow made of three layers of soft materials and featuring an eye patch and head support. It is designed to help people on long-haul flights sleep more comfortably. Working in a team, Qian Mao, Xiaofei Liu, Jingjing Yang and Wendy Di Wang devised an informal infrastructure for carpool-like bicycle commuting, called Bipool. The system aims to encourage bikers to ride together and generate a bike- friendly environment. To that end, the team developed a mobile app that maps commonly used routes to popular locations and shares them with other cyclists.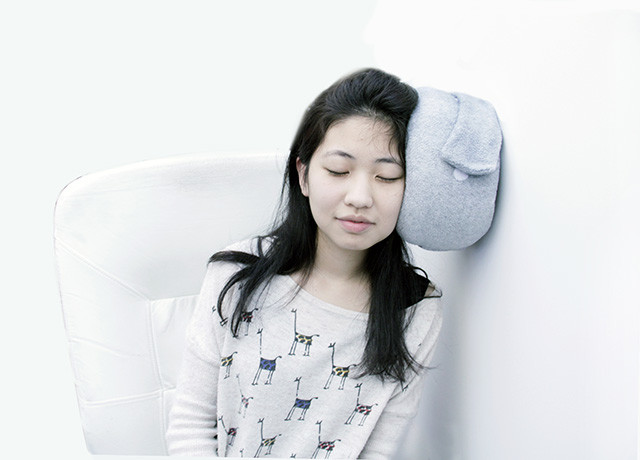 Wendy Di Wang is an industrial designer living in San Francisco. Have a look at other projects mentioned in her portfolio wendydiwang.com.
Photos: Wendy Di Wang