See the Ideas Selected by the Mentors
The eighteen nominated projects will be shared with the public at the digital Forecast Forum in September 2021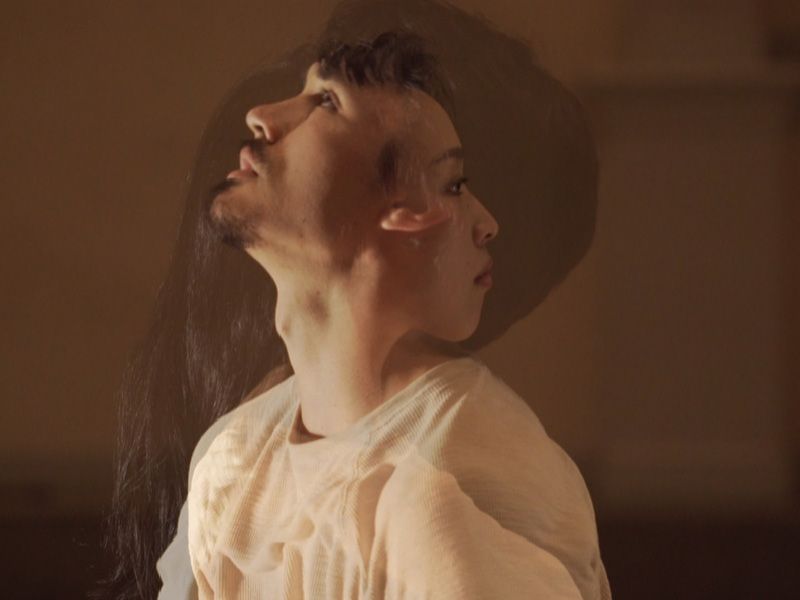 Yasmin Schönmann
The Other Space
The pandemic kept most of us in one space where we live, work, and digitally connect to others. But most urban spaces weren't designed for such multipurpose use. Video artist and dancer Yasmin Schönmann's project looks at alternative strands such as off-grid living, Tiny Houses, Minimalism, and Earthships to ask what would we design for ourselves, given the choice. "My personal utopian vision includes living in harmony with nature among an inclusive community using sustainable building materials and possessing only what you really need." But what would it take to turn this dream into reality?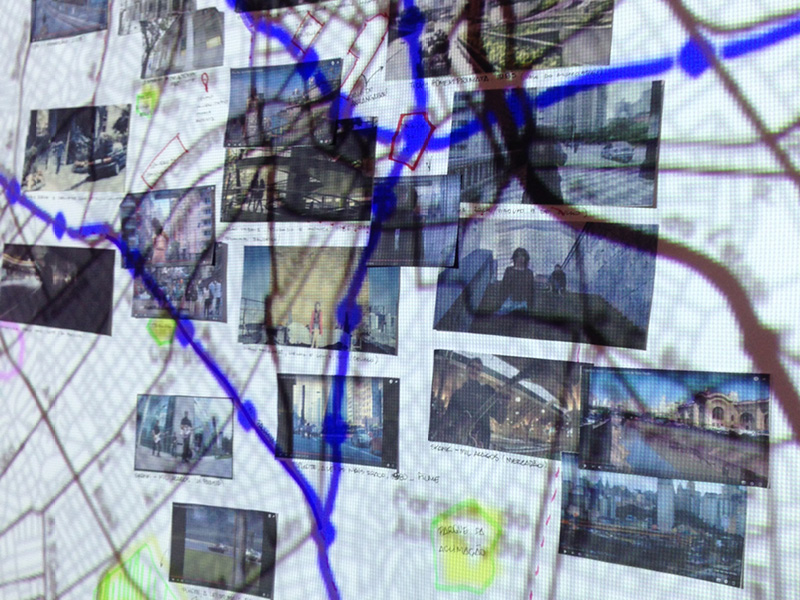 Luísa Sol
Architecture of Inclusion and Exclusion
Screen-based images of domestic architecture are omnipresent, and constitute a historical legacy of how the field is represented over time: its dreams and fantasies, but also its stereotypes, discrepancies, inequalities, and segregations. Considering the onscreen image as a space of fiction that's also a testament to what it omits, architect Luísa Sol proposes an atlas of the audiovisual imaginary of domestic architecture. Architectures of Inclusion and Exclusion would enable the detection of underrepresentations, while also formulating a demand for a wider narration of architecture.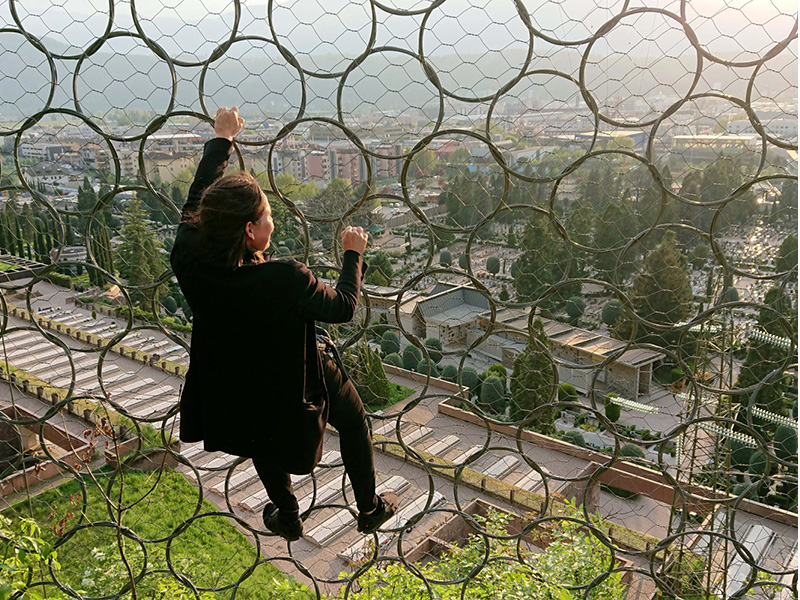 Sarah Oberrauch
Out of Frame
Curator and educator Sarah Oberrauch's proposal is an imaginative playground that would stimulate children's creativity rather than include objects meant for directed use. Oberrauch plans to work together with children to develop a playground with, rather than for, kids. In the first phase, she will make multifunctional and modifiable play objects that will help her observe the subversive potential of play. Her goal is to funnel excessive energy into socially bonding activities to foster a feeling of community, and create an environment in which kids and adults can experience thier bodies both in movements choreographed by its usage, and in thrilling loss of control.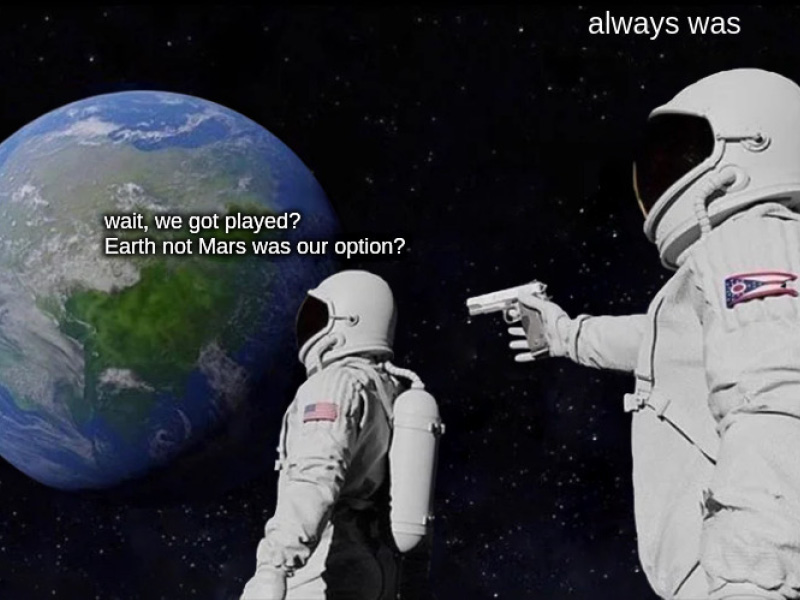 Walter Palmetshofer
Data Coop for the Commons
Economist and Net activist Walter Palmetshofer proposes an experimental cooperative model that will allow individuals to share their personal data in a fun, private way, moving away from today's data-sharing and collection methods created to support monopoly, power structures, and dependency. Data Coop for the Commons doesn't offer a perfect solution but rather a series of aesthetic searches for new approaches: Palmetshofer considers the potential of using meme economics and PowerPoint karaoke to playfully show the benefits of cooperative commons approach and elucidating, through dark humor, the need for data-sharing transformation.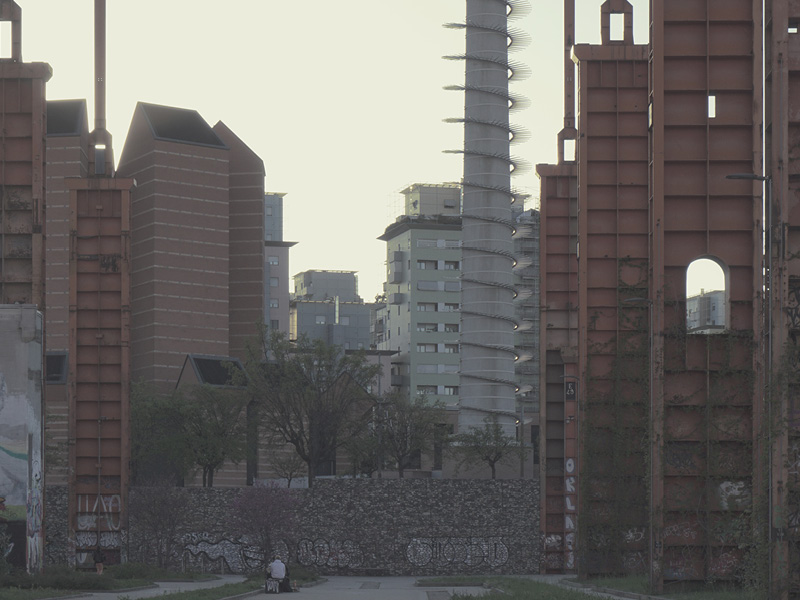 Pamela Breda
The Unexpected
Artist and filmmaker Pamela Breda proposes a visual and theoretical exploration of the impact of AI interfaces and digital assistants on human rights, with a focus on the field of mental healthcare. AI employed to enhance well-being and overcome mental-health issues is creating new social and ethical questions about how AI affects human rights through data storage and analysis. The project considers possible benefits of digital assistants to enhance healtcare and social support. However, AI can potentially undermine or violate human rights protections, in particular the right to equality and privacy as well as the prohibition of discrimination. Breda will study the emotional responses users have in interactions with AI, to consider how digital technology can serve people and protect their rights.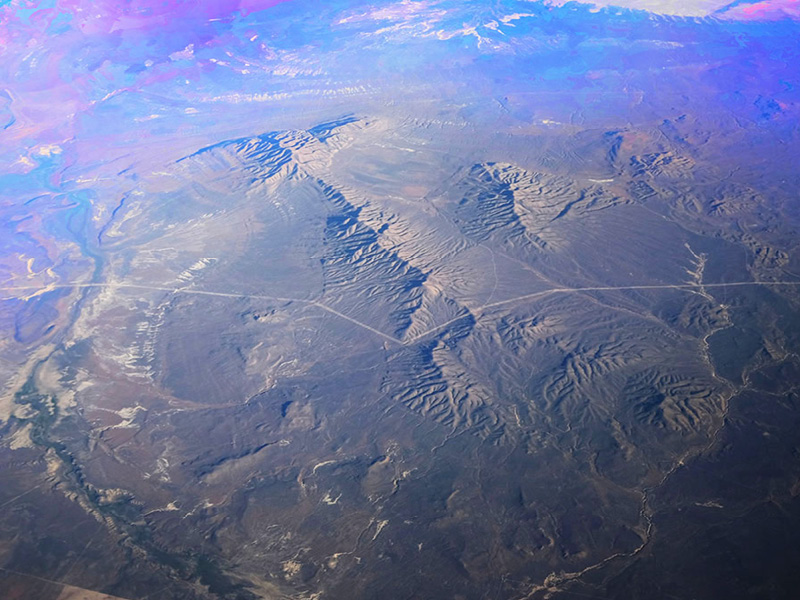 Jaya Klara Brekke
Diffracted Dreams of Data Sovereignties
The concept of "sovereignty" often circulates in policy reports and opinion pieces on digital life. It is a reaction and a rallying call amid a sense of lost control—over data, cloud technologies, and network infrastructures—to a handful of large tech companies. But sovereignty means different things to different people: does it refer to an individual, a people, or a government? Does it seek to extend territorial forms, or build relational and networked structures? Theorist and designer Jaya Klara Brekke suggests an investigation of the concept's colonial roots to draw out the full spectrum of meanings for critical scrutiny, with theoretical and visual experimentation around questions such as: are sovereignty and control the right terms for networked futures? And what does it mean to have control over one's personal data?
Talia de Vries
SUN
An interest in the theory of photography led dancer and choreographer Talia de Vries to examine duration and stillness in her work, time and frozen time. She proposes an expansion of her research into choreography and voice with a slow-noise trio performance, focusing on the intense and vibrant passage between a still and moving image, a photo and its soundtrack. By stretching and suspending the movements' duration, she seeks to modify the structure and economy of time and attention, and destabilize our deeply engrained habits of experiencing time in front of an image.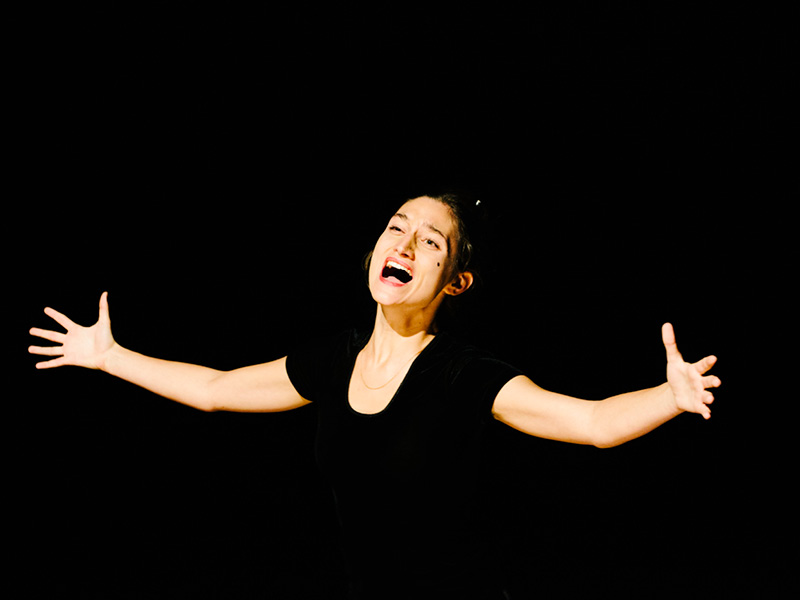 Flora Détraz
C–R–I
Dancer and choreographer Flora Détraz is creating a solo performance centered on the act of screaming. The project's first phase will examine how screams are used in different cultures. Especially women, she argues, are taught to position their bodies and voices in harmonious, inobtrusive ways. Through choreographic tools involving weight, support, articulation, presence, space, and rhythm, she probes various ways of embodying voice. With this exploration, Détraz seeks to delve into the deeply nonrational, provocative, erotic, and feminine spiritual potential of releasing a scream.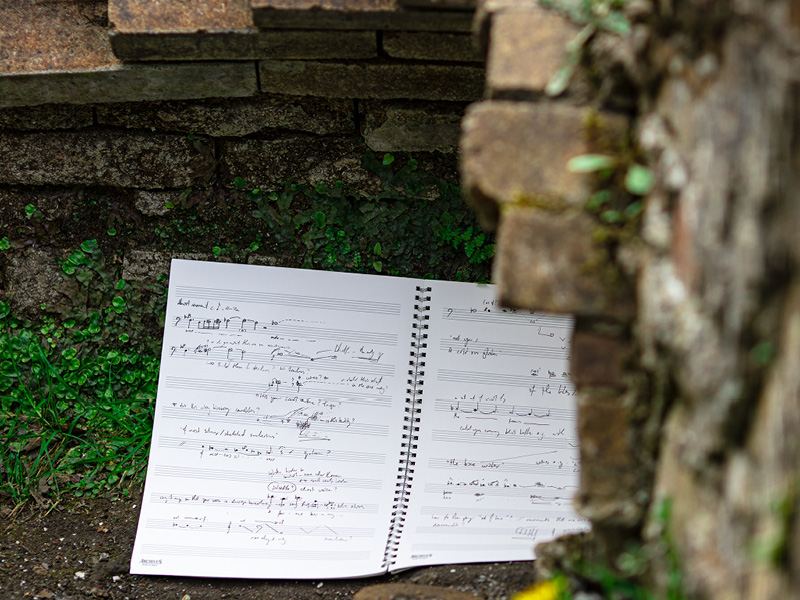 Rylan Gleave
KITH
Composer and performer Rylan Gleave will work on a new music-theater piece exploring the changing timbres of his late-breaking voice, three years into artificial testosterone treatments. The theatrical solo casts the trans voice as a protagonist, splitting and breaking between warm bass notes, sustained drones, heavy-metal style shrieks, ingressive vocalizing, and a newly "grown" falsetto. The project will also include intersectional artist discussions and panel events aimed at facilitating connections and considerations for the Queer and Disabled communities, and developing resources that are gender- and neurodiverse friendly.
Ness Ilene Garza
My Own Parent
Focusing in on autobiographical material in which no topic is off-limits, Ness Ilene Garza proposes a graphic novel that explores her fraught relationship with her parents. "Born to a teenage mother and perpetually homeless father, I knew by the age of three that I was on my own," she says. "But would not feel whole until both of my parents admitted to their blatant neglect by the end of my twenties." In vignettes drawn digitally on an iPad, she will explore her childhood's harsh reality, and the outlets that had enabled her survival.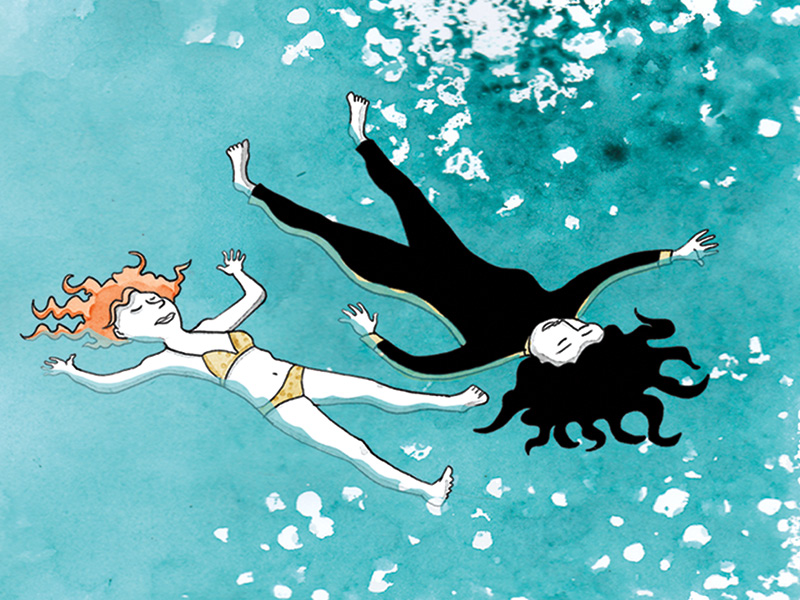 Özge Samancı
Evil Eye
Media artist and graphic novelist Özge Samanci proposes a murder mystery set in Istanbul ahead of the 1995–96 elections, as a conservative party rises to power using religion to cynically appeal to voters. The novel explores the tactics right-wing populist leaders use throughout the world: sowing fear, celebrating binary thinking, "othering" marginalized groups, and using anger and hostility to promote divisions.  Evil Eye melds humor and suspense as narrative devices to trace the rise of authoritarianism. While the story's atmosphere and many anecdotes are autobiographical, the plot is fictional.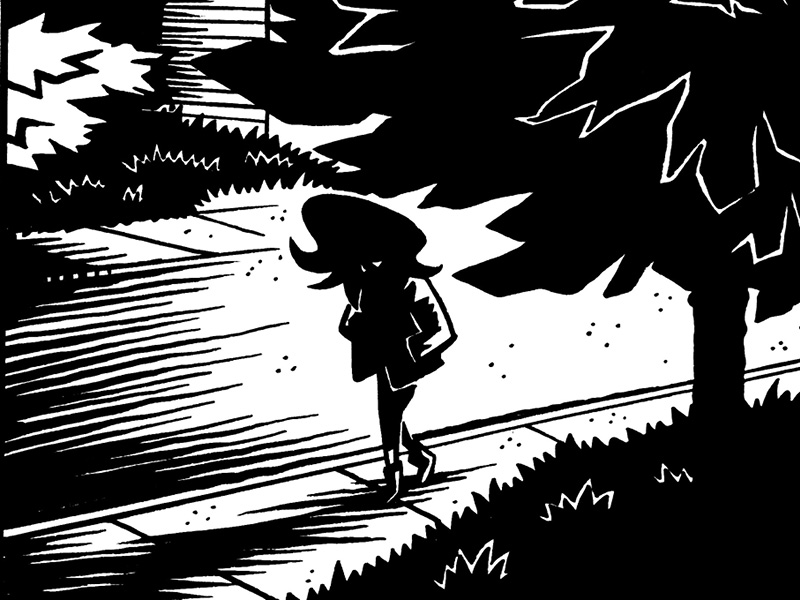 M.S. Harkness
Time Under Tension
M.S. Harkness is the author of the graphic novels  Desperate Pleasures  (Uncivilized, 2020) and Tinderella  (Kilgore Books, 2018) and various self-published works. Her project for Forecast is a 260-page graphic memoir titled Time Under Tension, which examines the author's life in her twenties as she uses movement and weightlifting to find balance while living with past sexual trauma. The narrative is a sequel to Desperate Pleasures, and takes place over one year of her life as she becomes a certified personal trainer.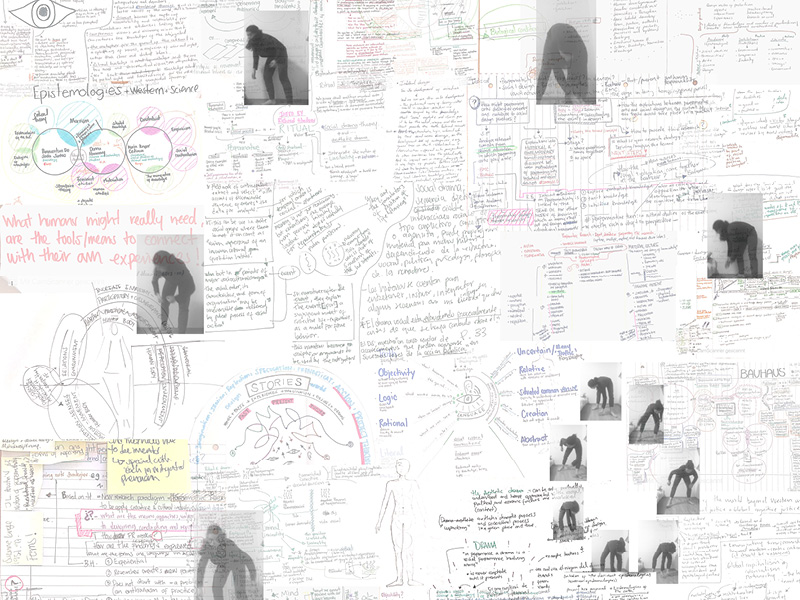 Aída Herrera Peña
Gestures of Memories
Designer, dancer, and researcher Aída Herrera Peña's project Gestures of Memories: A Performative Way-of-Knowing looks at body language as the main source of knowledge production, which will form the basis for a tool aimed at relearning and reimagining daily habits within Western consumer societies. The multidisciplinary project combines performing arts, design, audiovisual media, and social sciences to create a specific choreography that will be enacted. The performance's material memory will be transferred into a performance-notation system, to be experienced by many others.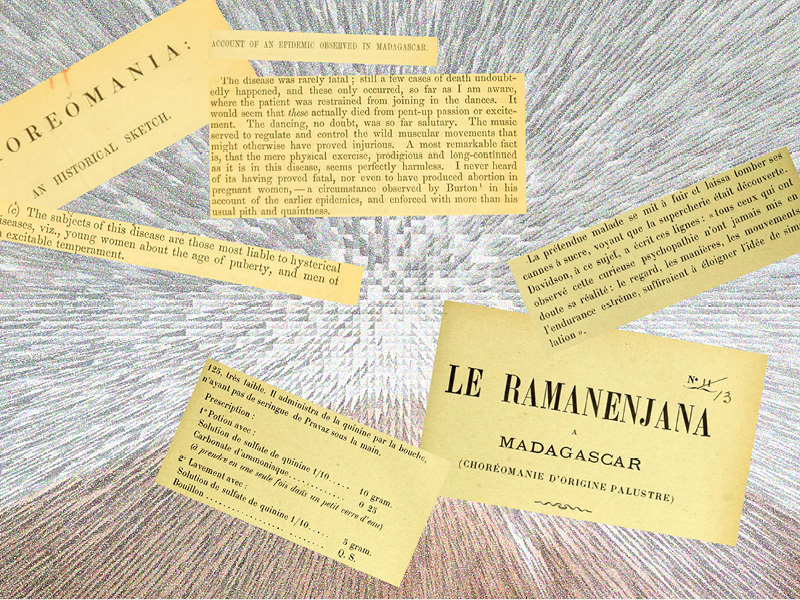 Simona Deaconescu
Ramanenjana
Simona Deaconescu proposes a performative docufiction project looking at Madagascar's 1863 dancing plague. With source material including the writings of Andrew Davidson, Andrianjafy, and Emile Appolis, the work melds historical testimonies, choreographic gestures, and sound scenography. This project continues her research into the dance epidemics of medieval Europe, and is connected with scientific and scholarly research. In its further stage, Ramanenjana's, will be developed in collaboration with a Malagasy partner to create a language in which the movement generates critical commentary on the texts, aiming to surface a political unconsciousness.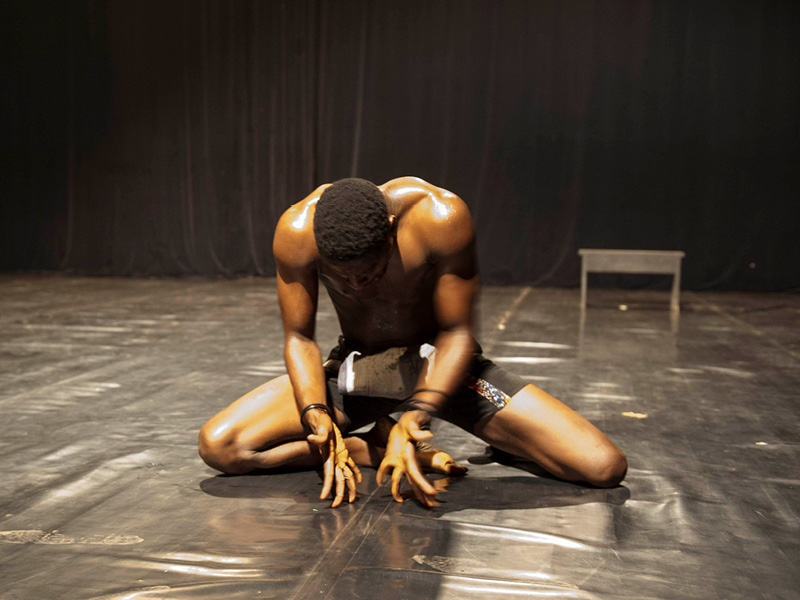 Samaké Moussa
Kouma Féréleen
Kouma Féréleen—which means "free speech" in Bambara—is an experimental choreography for a solo dancer based on Samaké Moussa's own traumatizing experiences as a street kid in Burkina Faso, and his discovery of community, purpose, and joy in dance. Using improvisation and street dance styles but also somatic practices he attempts to "revisit these intimate places deeply buried inside me and find again these cathartic states of trance. I imagine this solo as a tribute to the abused child that I was, as a way to take care of that child still present in me," he says.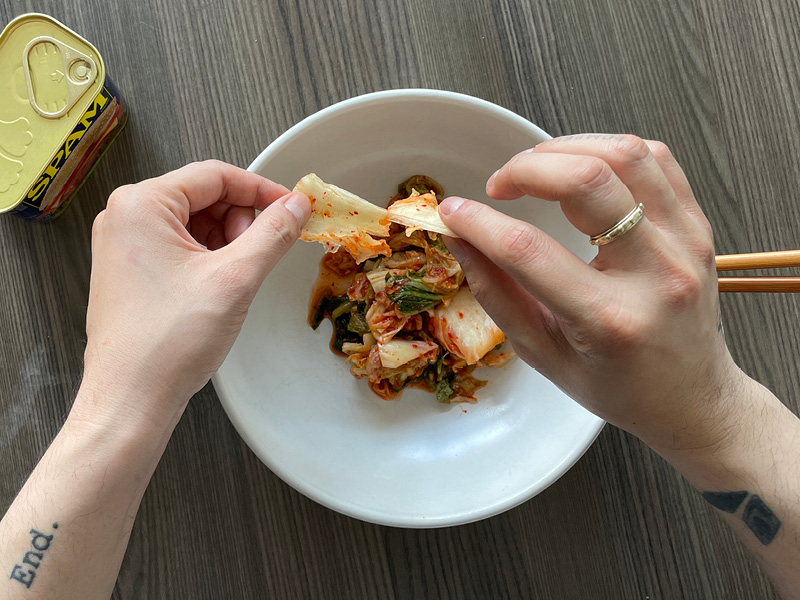 Timothy Lee
Army Base Stew (Budae Jjigae)
Artist Timothy Lee proposes an investigation and deconstruction of the titular national Korean dish that balances distinctly Korean flavors with American goods introduced during the United States's military presence and occupation in South Korea. Army Base Stew (Budae jjigae) is a multisensory performance and gustatory experience that examines the idea of national dishes within a postcolonial narrative, and questions how histories of invasion, migration, and assimilation weave flavors and memories into the food we eat. His themes of concern include fermentation as survival, "smelly" ethnic cuisines, and the gastronomic legacies of the American occupation.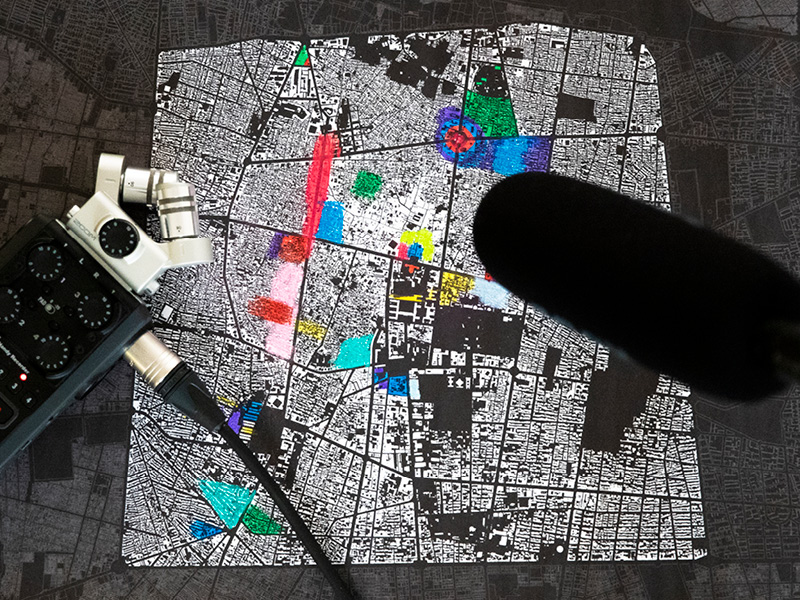 Iman Jesmi
Urban Soundscape and Smellscape Due to Globalization
Composer and sound artist Iman Jesmi delves into the correlation between sounds and smells in European cities, and how they have shifted through immigration. With Luca Turin's theory in mind—that receptors in the nose respond to the vibrations of a molecule—he plays with the notion that both auditory and olfactory systems are based on vibrations. Focusing on Berlin, Jesmi aims to produce a radio series using original and archival field recordings, interviews, and electronic music to narrate and question the city's sound- and smellscape. The research will also be collected in a sound-and-smell map of the German capital, tracing its transformations throughout history.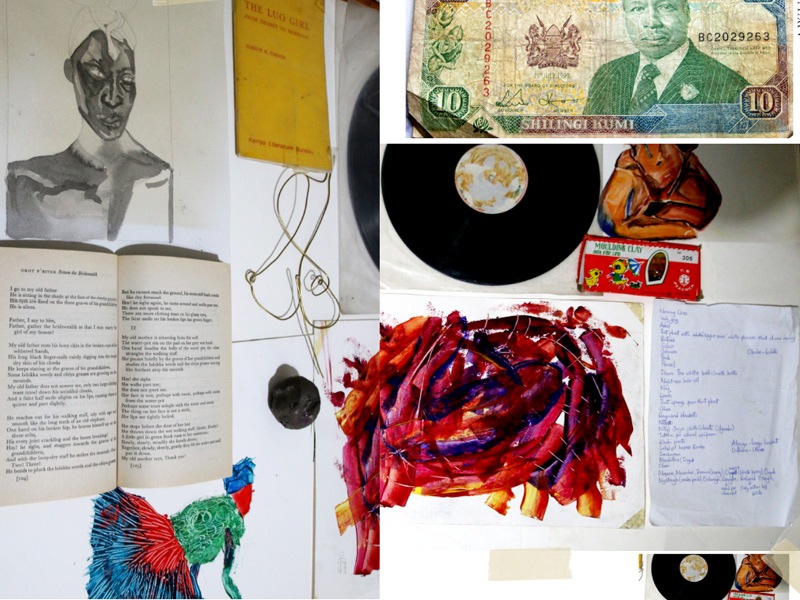 Awuor Onyango
Woman (of) Substance
Odors often offer a communal remembering that's richer and more complex than the histories established by Western archiving formats. Since olfactory memory cannot be erased through the violence and theft of colonialism, Woman (of) Substance proposes an exploration of the olfactory memories of motherhood, womanhood, nationhood, and the ruptures in traditional knowledge formed in the postcolony. What can the scents and textures of one woman's life tell us about an entire nation? Artist Awuor Onyango explores how much of Kenya's history can be uncovered through their mother's personal history of scents.