A Project By Katharina Rüter
Mossy Haze
In her proposed project Mossy Haze, Katharina Rüter wants to develop an indoor design object that contains and sustains moss, trying both to span and fuse the worlds of architecture, design and nature. Mossy Haze implies a practical approach to the question how changing climate conditions could influence the way cities, buildings and especially indoor spaces will function in the future.
"Planting systems are sensitive and demand a holistic view, from the approach, to the detailed planning and especially to the underlying technology that keeps the system alive. Plants and human beings can profit from each other – on a small scale as well as on a big scale. Can a house have a green lung? Can an egg-sized object contain a whole garden?"
Up to now, indoor planting systems have been mainly additive, stand-alone objects, temporary floral installations that do little to interweave with their surroundings. Mossy Haze responds to a longing for a true symbiosis between nature and the built environment and aims at elevating greenery to a much higher level by using traditional knowledge in combination with contemporary technologies. Besides its aesthetic characteristics, the moss object's design is ideal for cleaning and moistening the air. A mist will create a pleasant atmosphere, water the moss and humidify the air, all at the same time. Moss is mostly independent from backfill material, so rather than hiding, the life-sustaining processes will be visibly integrated in the design. Mossy Haze is to use selected smart technologies for easy control and maintenance, making it highly adjustable to site-specific demands.
Katharina Rüter has thus far devoted her practice primarily to working with plants and fusing nature and architecture. Garden Zanzibar_The Coral Atoll, a project Rüter developed at Gross.Max_ landscape architects in Edinburgh, is an artificial sculptural island with a tree growing on top of it – a landscape-architectural snapshot of a place felt but never seen. Whether on a large or small scale, Katharina Rüter's approaches to design are often aimed at weaving together the built environment and nature or natural elements, ultimately resulting in a design whose individual elements complement each other, mutually emphasize and ideally even profit from one another.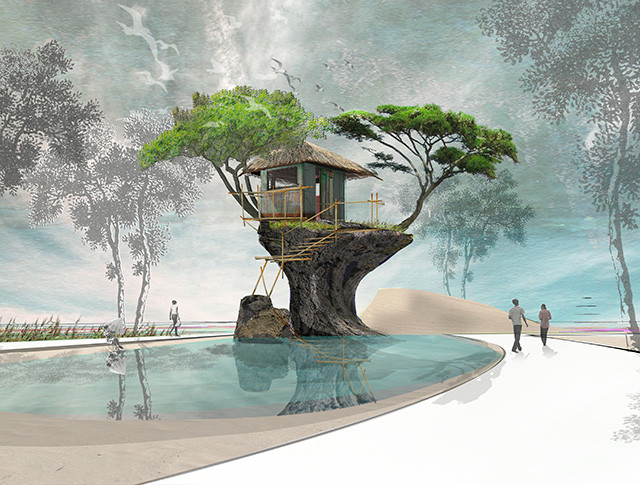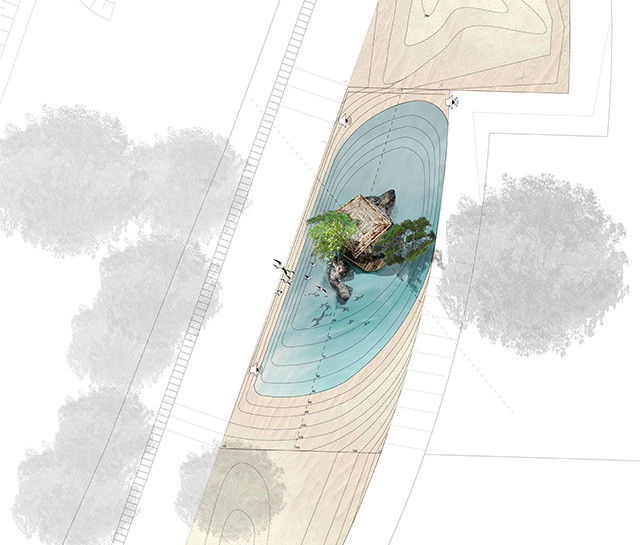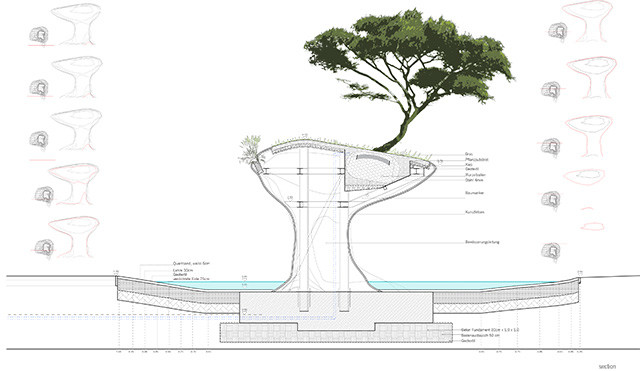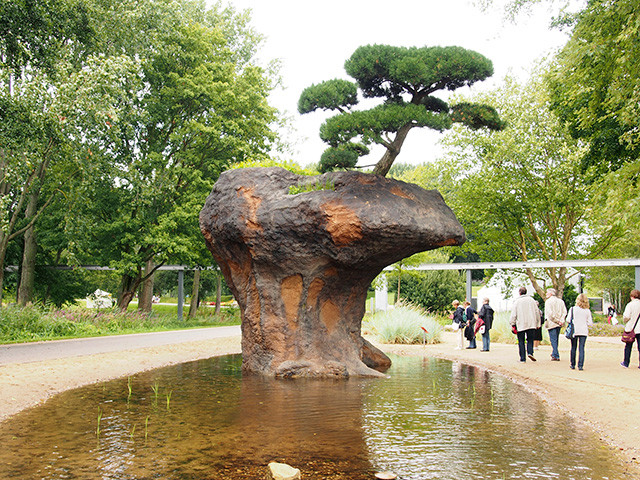 Katharina Rüter is an architect living in Berlin.
Sketches: Katharina Rüter (at Gross.Max. Landscpae Architects)
Photos: Katharina Rüter