A Project by Iza Tarasewicz
Tracing a Path
In her project proposal Tracing a Path, Iza Tarasewicz plans to construct a continually adjusting obstacle course as a site for embodied knowledge, activity and encounter. Her obstacle course is a reconfigurable installation of modular geometric constructions that examines the relationship between human activities towards space and questions how such relationships can be altered or transformed.
"An obstacle course is a site for preparation, for anticipating crisis. An artificial abstract structure, a speculative exercise, an architecture for building self-confidence and collaborative strength."
Used in the design of playgrounds and in emergency training, the obstacle course catalyzes the creative mastery of obstructions, hindrances and impediments. Drawing on the conventions of public sculpture and theater set design, the reconfigurable installation will consist of modular geometric mobile constructions that will be easy to install, de-install and reposition in new configurations.
Iza Tarasewicz' works can be described as spatio-temporal events where various forms of matter meet, merge, interact and, through the process of dislocation, undergo temporal transformations. The exhibition Clinamen highlighted her sensitive study and transformation of basic materials such as clay, metal, concrete or plant fiber as a complex exercise aggregating and deconstructing their inner systems. The correlation between the materials used in the exhibition affirmed that objects are not rigid things, but entities in permanent flux. Her investigative practice distills, combines, deconstructs and redirects materials so as to rediscover hidden aspects and relations, while equally signifying a deficiency in human access to an understanding of such properties.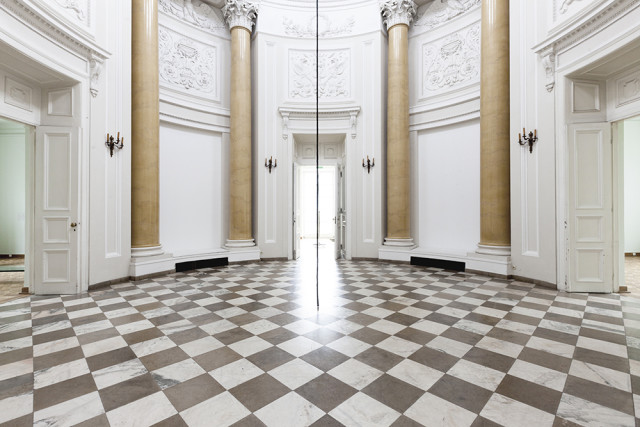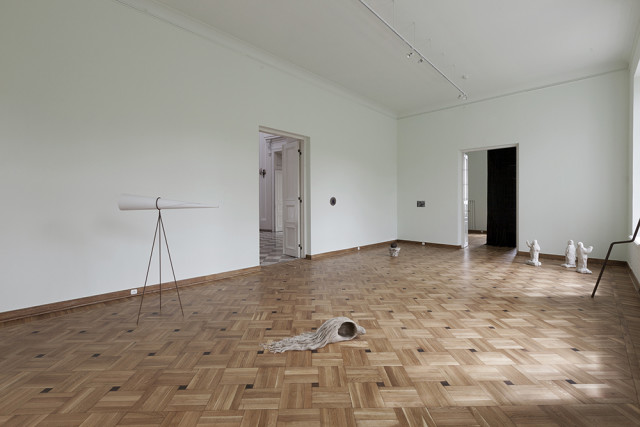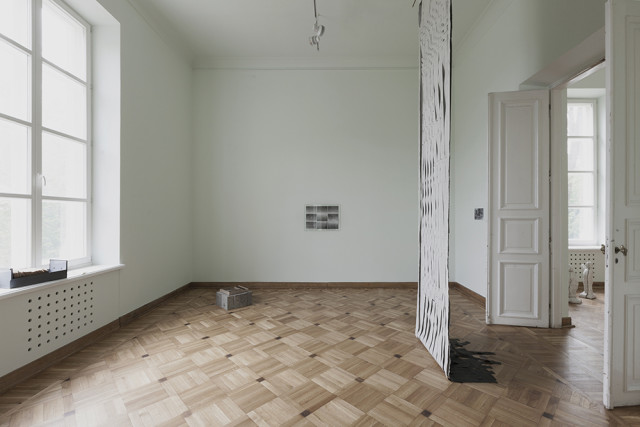 Iza Tarasewicz is an artist living between Białystok, Berlin and various other territories. Have a look at other projects mentioned in her portfolio izatarasewicz.com.
Photos: Piotr Żyliński