A Project by Martha Schwindling
FLAT
Martha Schwindling's project proposal FLAT presents designed products that bring out the special in the ordinary and question our habits in handling everyday objects. As her slogan feel like a tourist at home indicates, she is interested in how familiar objects can be improved and turned into something spectacular. Martha Schwindling's design approach is not only to create these goods, but also to distribute them in a shop of the same name.
"FLAT is a design label I founded in 2014 as my diploma project in the product design department at HfG Karlsruhe: 
On the one hand, it is a platform for my own design work: it makes my products public and available
 to customers. On the other hand, it gives me the opportunity to create not only objects but also their context: How are they photographed and exhibited? What does the packaging look like? How does one item relate to the others in the collection?"
One product of the FLAT collection is a triangle ruler made out of sheet metal, which prevents the broken corners that occur with plastic triangles. The sheet metal is perforated, so that the transparency necessary for drawing and cutting angles or parallel lines is not sacrificed. Another object deals with the construction of a flat itself. The Brick Blanket is a collaboration between Martha Schwindling and the German design distributor Pulpo. Consisting of bricks made of merino wool, the Brick Blanket makes the warmth and shelter provided by your own four walls perceptible directly on your skin. The first FLAT pop-up store was open in Karlsruhe for three days as Martha Schwindling's diploma presentation for the Karlsruhe University of Art and Design in 2014. She intends to develop the label further, sharpen its profile and make it work structurally, aesthetically and economically. She aims to work on a second pop-up store that exhibits her collection and the idea behind it, while also giving visitors the opportunity to experience FLAT as a brand.
Martha Schwindling wants to develop products that are so convenient to use that it almost seems like they have been around forever. 9° system is a variable modular system which exemplifies that approach, in that it adapts to all kinds of spaces and can be configured as a wide range of furniture elements, such as coat rack, table legs or partition. 9° system completely rethinks the use and structure of a classical clothes rack.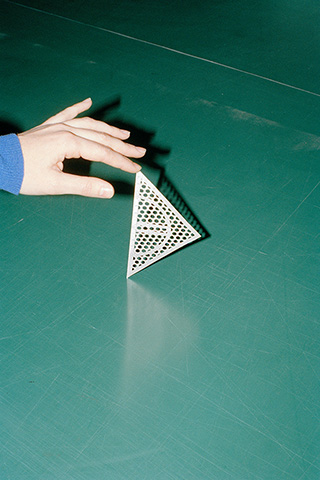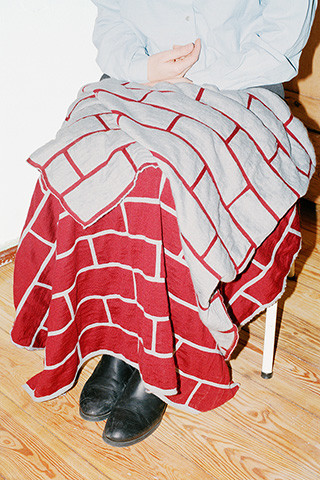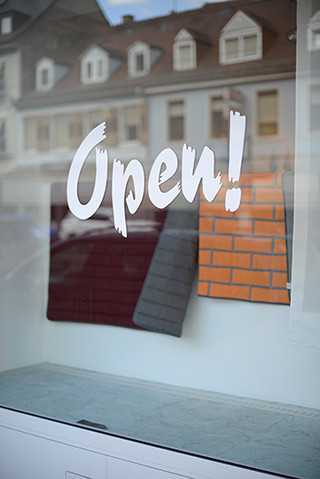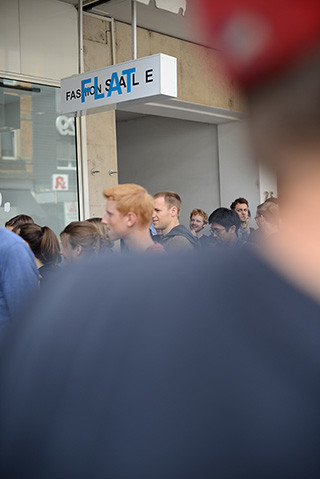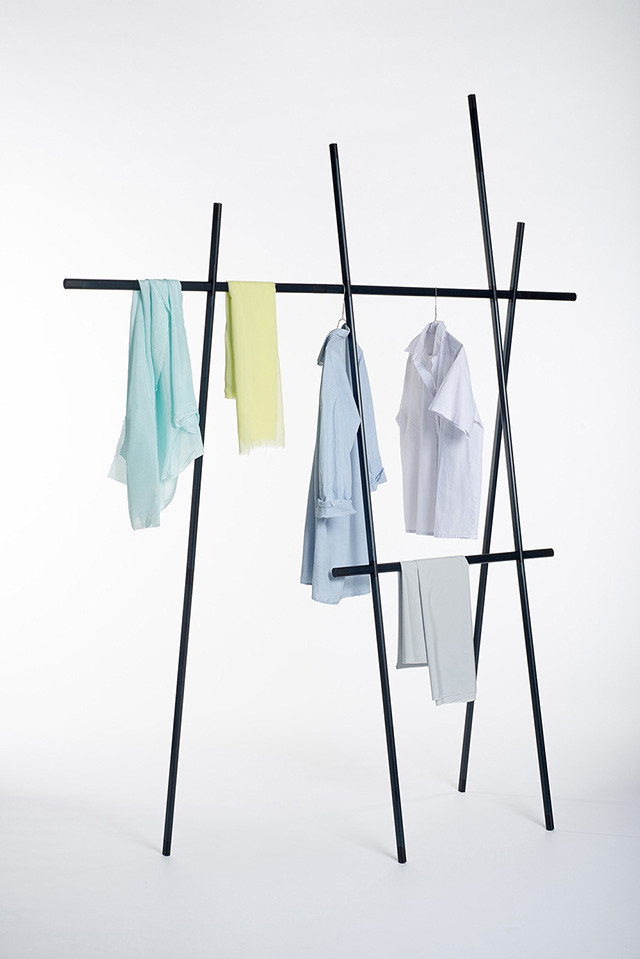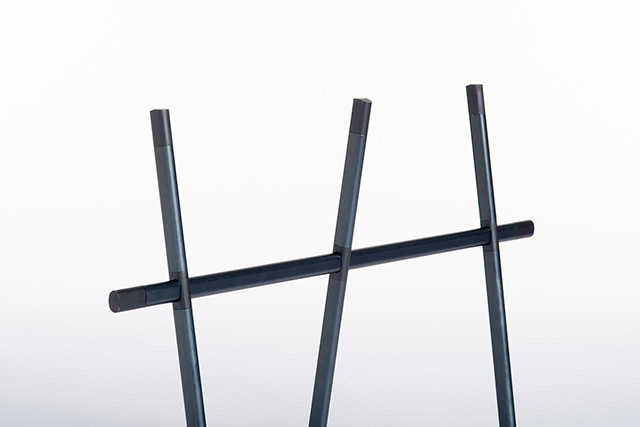 Martha Schwindling is a designer living in Berlin. You can browse other projects mentioned in her portfolio at marthaschwindling.com.
Photos: Robert Hamacher (Steel Triangle, Brick Blanket), David Heitz (FLAT pop-up-store), Philip Radowitz (9° system)