A project by Joël Detiège
Flambeaux
Choreographer Joël Detiège's project proposal Flambeaux examines the fictions of history and the facts of myth. He uses music and dance to tell the African diaspora's story of struggle, perseverance, and triumph in New Orleans. Its members' achievement is conveyed through the astounding array and quality of the music its history fostered, and the cathartic, affirmative "danced acts of protest" performed extravagantly under the guise of street processions.
What once was freight, 
down in cargo,
carries that weight,
no more.
Centuries of hope,
has paid the passage,
in songs echoing
over every shore.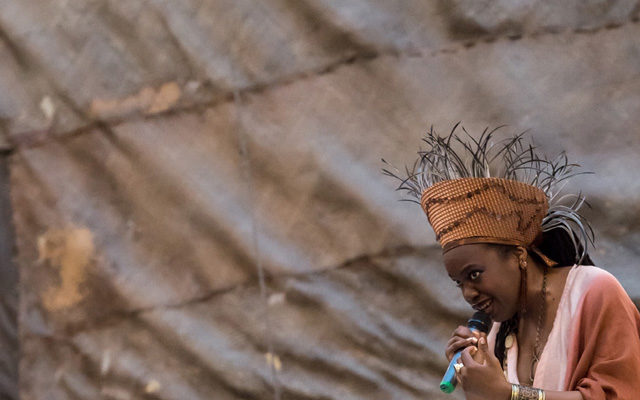 Flambeaux offers a connection between a contemporary intervention and a historical critique, specifically focused to wrest the realities of freedom and enslavement, social contracts and identity politics from the grasp of abstraction so prevalent in current debates.
Locations for Flambeaux include Congo Square, Storyville, the French Market, and a crossroads. The piece juxtaposes archival texts, voudon symbols, contemporary archetypes, video interviews, and projections to depict a "creolized world" that restores context to appropriated traditions. In doing so, Detiège poses a series of questions: Could the current backlash against multiculturalism be a consequence of people depicting an all-too-sanitized version of the creolization process? Or is it time to bring back a universal black memory? His proposal Flambeaux directly addresses these questions and seeks to answer them using the old New Orleans proverb "hard times require furious dancing."
Joël Detiège is a director, choreographer, and dancer who has worked in Germany, the United States, Italy, and France. He is currently based in Bremen. You can learn more about his projects at joel-detiege.de.
Photos: Herzberg, Bernd Strüßmann, George Stevens